The Young and Restless Life of William J. Bell

ALL THINGS RELATED
Tuesday, January 21, 2014 9:45 AM EDT
It seems like just yesterday that the world was ready to nail the lid on the coffin of daytime soap operas. Ratings were low across the board, and a slew of sudsers — "Guiding Light," "As the World Turns," "All My Children" and "One Life to Live" — were cancelled, leaving only "Days of our Lives," "General Hospital," "The Bold and the Beautiful" and "The Young and the Restless" on the air. But to the surprise of critics and many soap fans, 2013 saw a drastic turnaround: All four remaining soap operas saw a significant increase in ratings, and "The Young and the Restless" once again made a list of the top 10 most-searched television programs of the year, among popular series like "Breaking Bad" and "The Walking Dead." So why the complete 180 in daytime soap popularity?
Saturday, August 18, 2012 2:15 AM EDT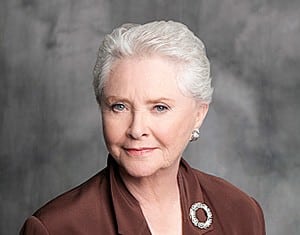 Soap Opera Network has learned that Susan Flannery (Stephanie Forrester, "The Bold and the Beautiful") has been added to the "Young and Restless Life of William J. Bell" book signing being held today from 2:00 PM to 4:00 PM at Barnes & Noble located at 4820 Telephone Road Ventura, CA 93003.