The Bold and the Beautiful

ALL THINGS RELATED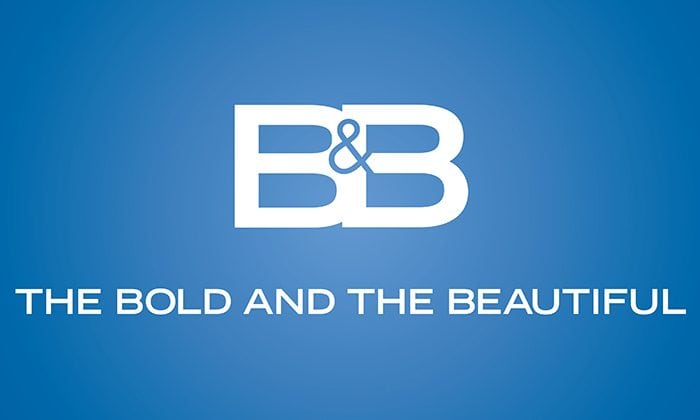 Sunday, December 21, 2014 10:58 PM EDT
Late last month we released a new layout of our website that was to allow us to present our content in manner we've been working towards for some time. Unfortunately, the design came with some issues that needed to be cleaned up. That cleanup left the site virtually silent news and interview wise. That's now over.
Thursday, December 18, 2014 6:15 PM EDT
Ratings Report for the Week of December 8-12, 2014
Thursday, December 18, 2014 4:38 PM EDT
On
Thursday, December 25
and
Thursday, January 1
, CBS is handing fans of "The Young and the Restless" a wonderful Christmas and New Year's present in the form of original episodes of the daytime drama series, the network recently announced.
Friday, December 12, 2014 5:59 PM EDT
Ratings Report for the Week of December 1-5, 2014
Wednesday, December 10, 2014 8:00 PM EDT
On Tuesday, December 9, the National Association for the Advancement of Colored People (NAACP) announced the nominees for the 46th Annual NAACP Image Awards. For the first time since at least 1994, when the category was first recognized, no actor or actress from a daytime drama series was nominated in the Outstanding Actor or Outstanding Actress in a Daytime Drama Series following the organizations decision not to include the categories this year. Representatives for the NAACP have yet to officially comment on the matter at press time.
Monday, December 8, 2014 10:41 PM EDT
The SAG-AFTRA National Board announced today that it has reached a tentative agreement with broadcast networks ABC, CBS, NBC and FOX, among other producers, on terms for a successor agreement to the National Code of Fair Practice for Network Television Broadcasting (Network Television Code). The agreement, approved by a 93% vote by the board, covers dramas in first-run syndication, morning news shows, talk shows, serials (soap operas), variety, reality, contest, sports and promotional announcements.
Sunday, December 7, 2014 6:53 PM EDT
Ratings Report for the Week of November 24-28, 2014 NOTE: Please do not copy and paste the entire ratings.  Thank you. Numbers are based on Live+Same Day ratings (Compared to Last Week/Compared to Last Year) Total Viewers 1. Y&R 4,598,000 (-458,000/-567,000) 2. B&B 3,597,000 (-141,000/-270,000) 3. GH 2,983,000 (-114,000/-316,000) 4. DAYS 2,428,000 (-54,000/-296,000) Households 1. Y&R 3.33/10 (-.28/-.25) 2. B&B 2.58/8 (-.14/-.11) 3. GH 2.24/7 (-.07/-.22) 4. DAYS 1.81/6 (-.07/-.25) Women 18-49 Viewers 1. Y&R 752,000 (-106,000/-103,000) 2. GH 612,000 (-25,000/-162,000) 3. B&B 583,000 (-45,000/-70,000) 4. DAYS 536,000 (-6,000/-60,000) Women 18-49 Rating 1. Y&R 1.18/8 (-.16/-.16) 2. GH 0.96/6 (-.04/-.25) 3. B&B 0.91/6 (-.07/-.11) 4. DAYS 0.84/6 (-.01/-.09) Women 18-34 Viewers 1. Y&R 201,000 (-46,000/-24,000) 2. GH 199,000 (+28,000/-64,000) 3. B&B 186,000 (-13,000/+28,000) 4. DAYS 130,000 (+7,000/-70,000) Women...
Friday, December 5, 2014 9:45 PM EDT
Attention fans of CBS Daytime's "The Bold and the Beautiful," "The Young and the Restless," "Let's Make a Deal," "The Talk," and "The Price is Right": If you live in the New York, Los Angeles, Chicago, San Francisco, Baltimore, Boston, Dallas, Denver, Detroit, Miami, Minneapolis, Philadelphia, Pittsburgh or the Sacramento television markets, you currently have no access to CBS programming if you subscribe to Dish Network. You are also missing out on The CW's programming if you live in Atlanta, Detroit, Philadelphia, Pittsburgh, Sacramento, San Francisco and Seattle. This is the result of a carriage dispute between CBS Corp. -- owner of broadcaster CBS and co-owner of The CW -- and Dish Network that was set to expire on Thursday, December 4. The two sides agreed to extend talks on a new carriage contract beyond the 4:00 PM, PT deadline yesterday. The satellite provider eventually dropped the stations from its programming lineup earlier today when the talks fell through. Also affected by the dispute are three independent stations in Dallas, Los Angeles and New York and two MyNetworkTV affiliates in Boston and Miami.
Friday, December 5, 2014 8:38 PM EDT
On the Thursday, December 4 broadcast of Comedy Central's "The Colbert Report," host
Stephen Colbert
covered the ambassadorship of "The Bold and the Beautiful" producer Colleen Bell, wife of head writer and executive producer,
Bradley P. Bell
, with a hilarious take on the
drama surrounding her confirmation
following some lively comments from Senator
John McCain
, who strongly disagreed with President Obama's choice of Bell for the position. "We're about to vote on a totally unqualified individual to be ambassador to a nation which is very important to our national security interest. Her qualifications are as a producer of the television soap opera 'The Bold and The Beautiful,' contributed 800,000 [dollars] to Obama in the last election and bundled more than $2.1 million for President Obama's re-election effort," said McCain on the Senate floor on Tuesday, December 2, just before Bell was confirmed as the U.S. Ambassador to Hungary with a vote of 52-42.
Friday, December 5, 2014 5:06 PM EDT
On Wednesday, November 5, CBS' "The Bold and the Beautiful" shocked the daytime world when it
announced
that
Kim Matula
would be departing the drama series after nearly five years portraying Hope Logan, but don't fret, Hope will continue being part of the canvas, says head writer and executive producer,
Bradley P. Bell
.
Thursday, December 4, 2014 10:37 PM EDT
Ann Marcus
, who was the head writer of NBC's "Days of our Lives" from 1977 to 1979, and received two Daytime Emmy Award nominations for her work on the soap, has died. Marcus died in her Sherman Oaks home at the age of 93 on Wednesday, December 3.
Thursday, December 4, 2014 2:17 PM EDT
Actress 
Jacqueline MacIness Wood
is returning to "The Bold and the Beautiful" next week to once again film scenes as Steffy Forrester on the CBS Daytime drama series. Wood, who remains on recurring status with the soap and last appeared in February of this year, will begin airing in late January 2015.
Tuesday, December 2, 2014 6:17 PM EDT
Actress
Reign Edwards
, who's appeared in episodes of Nickelodeon's "The Thundermans" and "Brain Surge," is set to make her daytime debut in January when she joins the cast of CBS' "The Bold and the Beautiful" in the contract role of Nicole Avant, Maya's (
Karla Mosley
) younger sister.