Michael Morlani

ALL THINGS RELATED
Tuesday, February 19, 2013 12:13 AM EDT
"All My Children" and "One Life to Live" casting director Alison Goodman and assistant casting director Michael Morlani have been busy these last couple of weeks casting pivotal roles for the reboots of our beloved daytime soaps. Now comes word that one pivotal role may have gone to daytime newcomer Jordan Lane Price, who tweeted just a short time ago, "Soo I'm pretty much beyond excited to start work. #PineValley, here I come :) #AMC." Both Goodman and Morlani responded to Price's tweets with Goodman saying, "I couldn't be happier! Just remember me when you are a big freakin star!" Morlani added, " SO excited. Me too....remember me as well!"
Friday, January 25, 2013 3:46 AM EDT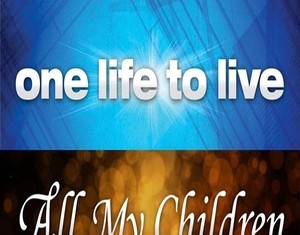 As recently noted, Prospect Park's "All My Children" and "One Life to Live" are currently in the casting phase of their reboots as we get closer to their expected first film date, which Soap Opera Network has learned will be in Mid February for both series in Stamford, CT.