Jason Thompson

ALL THINGS RELATED
Monday, September 8, 2014 3:21 PM EDT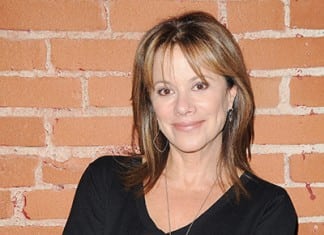 Just what is "General Hospital's" Nancy Lee Grahn (Alexis Davis) up to? The actress has been giving subtle teases that she'll be surprising fans with a little something special for weeks now, and her latest mystery tweet really has tongues wagging!
Thursday, August 28, 2014 4:50 PM EDT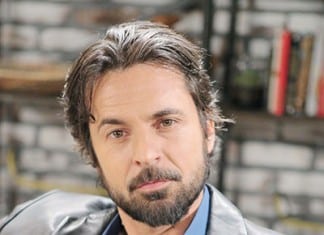 During the Jason Thompson and Dominic Zamprogna "General Hospital" Fan Club Weekend event earlier this month, Jeffrey Vincent Parise (Carlos Rivera) stopped by and started a revolution when he began chanting, "Free Carlos!" Looks like the show heard him loud and clear as he's set to appear on the Friday, August 29 episode, per a preview clip aired at the end of today's episode. In it, Carlos is visited in prison by Sabrina Santiago (Teresa Castillo), who reveals that she knows who was responsible for the accident that killed her son with Patrick (Thompson). In an interview with Soap Opera...
Friday, August 22, 2014 2:46 PM EDT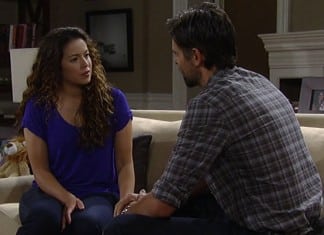 On the Thursday, August 21 episode of ABC's "General Hospital," Sabrina Santiago (Teresa Castillo) returned from her long trip away from Port Charles after looking to clear her head following the death of her son, Gabriel, with Patrick Drake (Jason Thompson). Upon her return, Sabrina is shocked to learn that for much of the time she had been gone Patrick knew who ran them off the road and caused their son's death. She also learns that her best friend Felix Dubois (Marc Anthony Samuel) knew as well. Neither Patrick or Felix opted to call her to tell her because they feared what it would do to her mental state, as noted by Castillo in Soap Opera Network's recent interview with the actress.
Thursday, August 21, 2014 1:19 PM EDT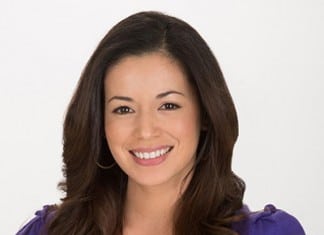 On today's, August 21 episode of "General Hospital," actress Teresa Castillo returns to the screen for the first time since her character, Sabrina Santiago, left Port Charles to get her head back on straight following the death of her son Gabriel with Patrick Drake (Jason Thompson).
Wednesday, August 20, 2014 2:42 PM EDT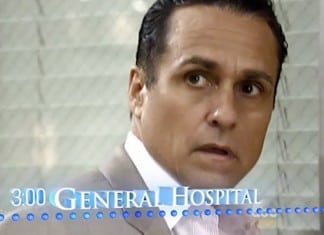 KABC featured on set interviews with the likes of Dominic Zamprogna (Dante), Sean Blakemore (Shawn), Jason Thompson (Patrick), Laura Wright (Carly), Ryan Paevey (Nathan) and executive producer Frank Valentini to promote the time slot switch of ABC's "General Hospital" back to 2:00 PM beginning Monday, September 8 in the Los Angeles market, while it's New York counterpart, WABC, has released several promos highlighting the sexy storylines and hot stars of the daytime drama series including the aforementioned Thompson and Wright, William deVry (Julian), Maurice Benard (Sonny) and Kirsten Storms (Maxie). "GH" moves back to 3:00 PM in the New York market also on Monday, September 8.
Tuesday, August 19, 2014 11:47 PM EDT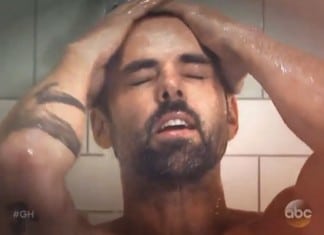 In a clip that aired during the Monday, August 18 broadcast of KABC's "Eyewitness News" at 4:00 PM, reporter George Pennacchio noted time slot changes taking place on the ABC Owned Television (OTV) station beginning Monday, September 8, which finds "General Hospital" returning to its original 25+ year time period of 2:00 PM on the station.
Friday, July 11, 2014 2:43 PM EDT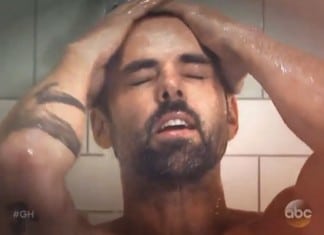 First aired earlier this week during the final segment of Tuesday's "Good Morning America," ABC is touting a summer of good times and good news on "General Hospital" with the return of Robin Scorpio (Kimberly McCullough), the potential relationship of Nathan West (Ryan Paevey) and Maxie Jones (Kirsten Storms), the possible romantic reunions of Sonny Corinthos (Maurice Benard) and Carly Jacks (Laura Wright) and Silas Clay (Michael Easton) and Nina Clay (Michelle Stafford), which might not be a problem with Patrick Drake (Jason Thompson) and Sam Morgan (Kelly Monaco) growing ever closer.
Wednesday, June 25, 2014 1:59 PM EDT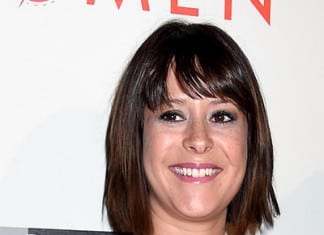 Tongues were left wagging after "General Hospital" star Kimberly McCullough (ex-Robin Scorpio) tweeted out a photo of a script on Sunday night along with the tease: "A day in the life of a soap actor. Say 'soap-y' I dare you." Was it a "GH" script? Did the tweet mean she was returning to Port Charles?
Friday, June 20, 2014 4:28 PM EDT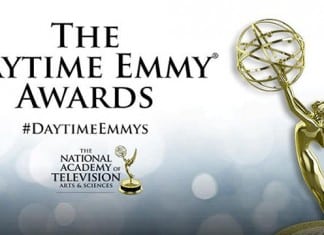 As previously reported, "The 41st Annual Daytime Emmy Awards" will air live exclusively on the internet for the first time on Sunday, June 22 from the Beverly Hilton Hotel in Beverly Hills, CA. While you get yourself prepared to watch daytime's biggest night online, The National Academy of Television Arts & Sciences (NATAS) has announced the presenter lineup for the telecast, which includes several of daytime's biggest names from soap operas, talk shows and game shows, among many other genres airing during the daypart.
Friday, June 20, 2014 3:19 PM EDT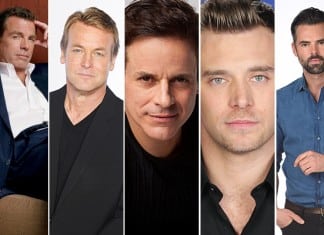 In 2013, "General Hospital's" Jason Thompson (Patrick Drake) and "The Young and the Restless'" Peter Bergman (Jack Abbott), Doug Davidson (Paul Williams), Christian Le Blanc (Michael Baldwin) and Billy Miller (ex-Billy Abbott) proved they were the outstanding leading gentlemen for their respective daytime dramas. They now compete with each other to find out which of them was the most Outstanding Lead Actor in a Daytime Drama Series during "The 41st Annual Daytime Emmy Awards."
Friday, June 13, 2014 7:00 PM EDT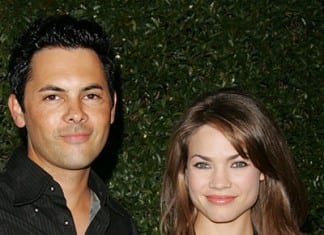 On Monday, June 16, Michael Saucedo returns to ABC's "General Hospital" as Juan Santiago, who is back in Port Charles to support his cousin, Sabrina Santiago (Teresa Castillo), during her hour of need. You'll recall that Sabrina's baby with Patrick Drake (Jason Thompson), Gabriel Drake Santiago, died last week following the hit -and-run car accident that forced the early delivery of the child in late April.
Monday, June 9, 2014 10:37 PM EDT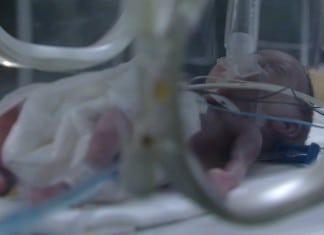 Several weeks have gone by since the hit and run caused by an unidentified individual forced Patrick (Jason Thompson) and Sabrina's (Teresa Castillo) car to veer off the road, which resulted in Sabrina to prematurely gave birth to their son - Gabriel Drake Santiago, who has since died.
Wednesday, May 28, 2014 5:27 PM EDT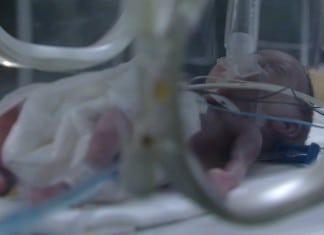 For the first time since his rocky early birth, Sabrina (Teresa Castillo) feels hopeful about her and Patrick's (Jason Thompson) future with Gabriel Drake Santiago, the name the duo chose for their newborn son after he's spent several weeks in the hospital fighting for his life. Before naming their child, Sabrina and Patrick shared an emotional moment with Emma (Brooklyn Rae Silzer) after she gave Sabrina her koala bear as a friend for Gabriel.