All My Children

ALL THINGS RELATED
Daytime soap opera airing on Weekdays on ABC. Weeknights on SOAPnet.
Thursday, April 10, 2014 9:00 AM EDT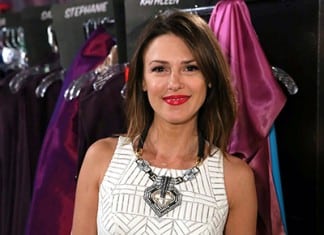 As the saying goes, all good things must come to an end. And so it goes for Elizabeth Hendrickson's time as "The Young and the Restless'" Chloe Mitchell. The actress recently announced that she'll be wrapping up her six-year stint as the character and will be saying goodbye to daytime — at least for the time being. But before she takes off, she sat down with Soap Opera Network to spill the beans on why she decided to walk away from "Y&R," what's in store for her future, and what fans can expect from Chloe's final days on the canvas. Read on to get the full scoop!
Monday, April 7, 2014 1:00 PM EDT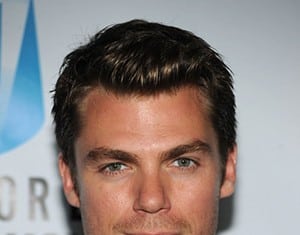 It's only April, but former soap stud Jeff Branson (ex-Ronan Malloy, "The Young and the Restless;" ex-Shayne Lewis, "Guiding Light;" ex-Jonathan Lavery, "All My Children") has already had quite a busy year. Not only did he and longtime love Jaimie Foley just welcome their first child, son Van James, into the world, he's also been busy shooting a variety of projects like Lifetime's "Zoe Gone" and and TNT's "Perception." But the latest place you can find the star: On CBS' "NCIS."
Friday, April 4, 2014 9:33 PM EDT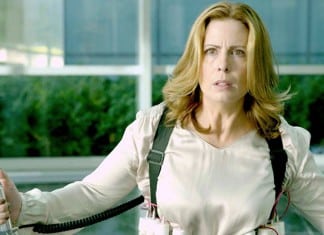 From being confused with "All My Children's" Susan Lucci (ex-Erica Kane) to herself jokingly confusing co-star Dermot Mulroney with Dylan McDermott, former "As The World Turns" actress Martha Byrne (ex-Lily Snyder) took part in a Funny or Die spoof interview intended to promote her upcoming appearance on NBC's "Crisis," which tells the shocking fictional story of an ambushed Washington D.C. school bus carrying some of the nation's most important people's children. Byrne will play the recurring role of Marie Wirth, a mother of one of the kidnapped children, beginning with the Sunday, April 6 episode.
Friday, April 4, 2014 9:03 PM EDT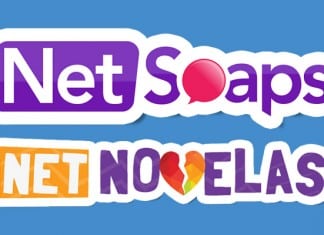 While Prospect Park's The OnLine Network (TOLN) failed to re-launch "All My Children" and "One Life to Live" to a brand new audience via the internet last year, Corday Productions, which produces NBC's "Days of our Lives," has joined with All Screens Media, an international interactive digital media company founded by former Comcast digital media executive Peter Heumiller, to form a new online network dedicated to the soap opera and telenovela format. Per Variety, the production entities have joined together to form NetSoaps Net Novelas LLC (NSNN), which will strive to develop domestic (Net Soaps) and international (Net Novelas) online soap operas for a new generation of soap fans. Net Soaps will be geared toward American and English speaking audiences while Net Novelas will be targeted toward Latin American and Brazilian audiences.
Thursday, April 3, 2014 2:55 PM EDT
"The Young and the Restless'" Melody Thomas Scott just celebrated her 35th anniversary playing Nikki Newman, and what better way to kick off her 36th year than with a stellar guest-gig playing a character who has a boozy past that dang near rivals her Genoa City alter ego's? As we previously reported, the actress is doing just that: She's headed to CBS's sitcom "The Crazy Ones" later this month, and guess what? Soap Opera Network is bringing you the first look at Scott in her exciting primetime role!
Thursday, April 3, 2014 1:56 PM EDT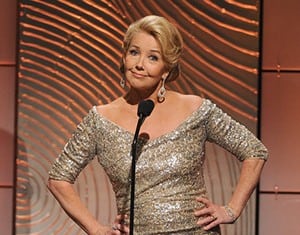 Melody Thomas Scott's name has been making the rounds for a variety of things lately, but there's one story in particular that the portrayer of the "The Young and the Restless'" Nikki Newman wants to set straight: The April 7 edition Globe article that claims she called Susan Lucci (ex-Erica Kane, "All My Children") to trash talk the sudser's executive producer, Jill Farren Phelps!
Wednesday, April 2, 2014 4:11 PM EDT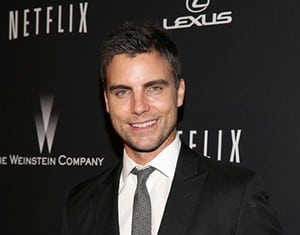 There must be something in the water, because former soap stars just can't seem to stay out of trouble these days! First there was word that Crystal Hunt (ex-Stacy Morasco, "One Life to Live;" ex-Lizzie Spaulding, "Guiding Light") was charged with felony assault for allegedly smashing a glass in a woman's face, then came news that Aiden Turner (ex-Aidan Devane, "All My Children") was charged with domestic violence after allegedly throwing a remote control at his girlfriend, and now comes word that Colin Egglesfield (ex-Joshua Madden, "AMC") has been arrested for disorderly conduct!
Monday, March 31, 2014 3:26 PM EDT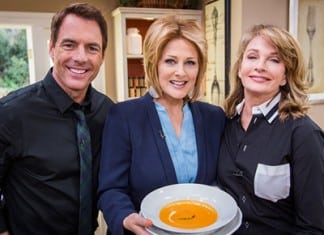 Hot on the heels of the news that Melissa Claire Egan (Chelsea Newman, "The Young and the Restless") will be appearing on Hallmark's "Home & Family" on Tuesday, April 1 comes news that two additional soap stars will be dropping by the talk show this week: "Days of our Lives'" Deidre Hall (Marlena Evans) and "All My Children's" J.R. Martinez (ex-Brot Monroe)!
Monday, March 24, 2014 2:06 PM EDT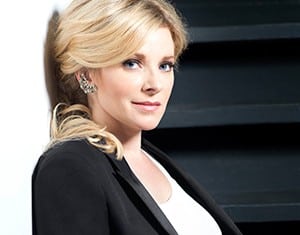 If you're one of the fans impatiently waiting for Cady McClain (ex-Dixie Cooney, "All My Children") to make her debut as "The Young and the Restless'" Kelly Andrews on Wednesday, April 16, then you'll be happy to know that the actress has shared some fun behind-the-scenes info on her new gig!
Thursday, March 20, 2014 3:11 PM EDT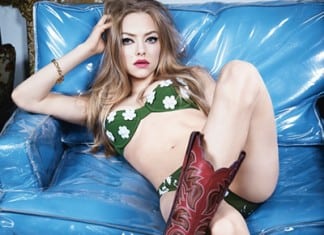 "All My Children's" Amanda Seyfried (ex-Joni Stafford) was just 15 years old when she joined the soap world as "As the World Turns'" Lucinda Montgomery, and the actress has definitely done a lot of growing up since making it big in Hollywood! The "Mean Girls," "Les Miserables" and "Lovelace" star is featured in the April edition of W magazine, where she makes it very clear that she's not a little girl anymore!