Friday, July 5, 2013 1:37 PM EDT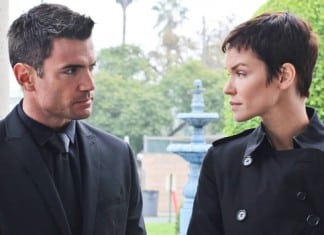 Tonight OnTV, former soap stars Jason Brooks ("Days of our Lives") and Aiden Turner ("All My Children") star in the Lifetime Movie Network (LMN) original movie, "The Perfect Boyfriend."
Friday, July 5, 2013 12:53 PM EDT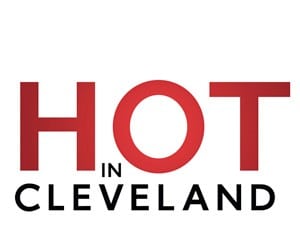 Jack Wagner ("The Bold and the Beautiful," "General Hospital," "Melrose Place"), who was tentatively scheduled to appear in the Wednesday, July 3 episode of TV Land's "Hot In Cleveland," will instead appear in the Wednesday, July 31 episode, a TV Land representative has confirmed to Soap Opera Network. The actor will reprise his role as Dr. Aaron Everett, who was last seen in Season 2, Episode 4 entitled "Sisterhood of the Travelling SPANX." Specific storyline details for Wagner's upcoming appearance were unavailable at press time.
Monday, July 1, 2013 11:46 PM EDT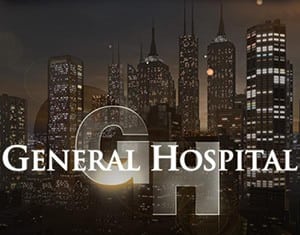 Earlier today SOAPnet posted a new promo featuring intriguing moments and mystery on "Days of our Lives" ('Everyone's Dark Side Will Be Exposed in the Light of DAYS') and now the network has published the "General Hospital" equivalent.
Monday, July 1, 2013 10:58 PM EDT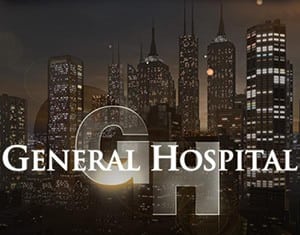 As has been the case for the last several years, ABC will be airing a re-run of "General Hospital" on Independence Day (Thursday, July 4). The episode scheduled to air is the Wednesday, March 27, 2013 episode (#12,773), which found an injured Nikolas injected by Luke as he prepares to search for Lulu on the missing Haunted Star with Dante and Anna's help. Laura arrives in time to join Luke on the adventure. Meanwhile, Carly debuts the Metrocourt Ballroom to Lucy and Sabrina and Felix find themselves in a tiff as they prepare for the Nurses Ball. Alexis and Shawn get a sweet surprise from Sam, Molly and TJ.
Monday, July 1, 2013 10:44 PM EDT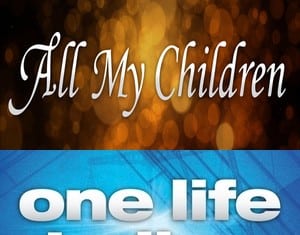 With "All My Children" and "One Life to Live" having successfully re-launched earlier this year via Hulu, Hulu Plus, iTunes and iTunes Canada by Prospect Park's The OnLine Network (TOLN), it was only a matter of time before "A Tribute to Pine Valley" and "Loving Llanview" no longer became necessary. Today, Celebrity Events Group announced that now is your last chance to purchase merchandise featuring the ABC incarnations of both soaps on T-shirts, mugs, champagne glasses, sweatpants, magazines, and more. "Our Warehouse is Closing!" read a message sent out to subscribers of its mailing list.
Monday, July 1, 2013 9:57 PM EDT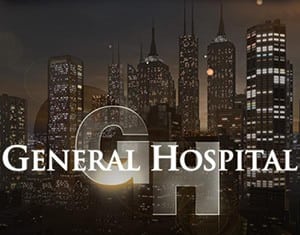 Proving you can't believe everything you read or see tweeted, earlier this evening a Twitter posting said to be by John Reilly, who portrayed Shawn --- on ABC's "General Hospital" from --- , stated the actor would be returning to the soap after nearly a 20 year absence. The tweet raised the hopes of many fans of the soap only to have those hopes get dashed not too longer afterward. A spokesperson for the soap confirms to Soap Opera Network that the tweet was not by Reilly and that the handle is a fake. "Not the real John Reilly," the spokesperson said.
Monday, July 1, 2013 6:49 PM EDT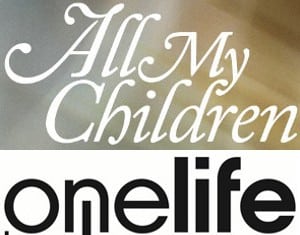 "I heard you! You posted, you tweeted, you Facebook'd, and I listened and now they're here!" exclaims Oprah Winfrey in a new promo released by The OnLine Network and OWN promoting the launch of "All My Children" and "One Life to Live," which will have a summer fling with the cable network beginning Monday, July 15. "Pine Valley, Llanview, Victoria Lord, Adam Chandler, Angie and Jesse...ALL of your favorites. We're having a summer fling with the soaps," she continued.
Monday, July 1, 2013 5:36 PM EDT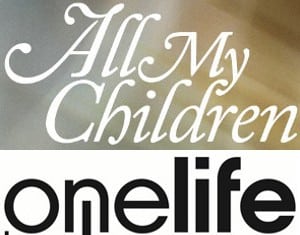 OWN announced today plans to air a mini-marathon of its summer fling consisting of "All My Children" and "One Life to Live." As previously reported, both "AMC" and "OLTL" will join the OWN lineup airing Mondays through Thursdays. However, on Monday, July 15, both soaps will launch with a marathon of back-to-back half-hour episodes airing in different timeslots. The first three episodes of "AMC" will air from 12:00-1:30 PM ET/PT, with the third episode repeating at 1:30 PM ET/PT. From 2:00 PM-3:30 PM, "OLTL" will air its first three episodes with the third episode repeating at 3:30 PM ET/PT.
Monday, July 1, 2013 2:15 PM EDT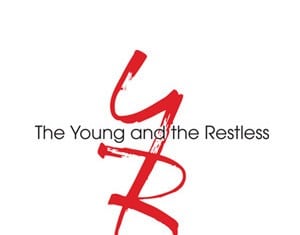 In honor of "The Young and the Restless" moving to TVGN, the network has released a new advertisement, via TV Guide Magazine, that states "Daytime Drama Is Hotter At Night." In addition to promoting the show on TVGN, fans are asked to enter for a chance to win an exclusive "Y&R" set visit and meeting with some of the shows cast members by simply watching the soap on the network and entering a code on TVGN's Facebook page.
Monday, July 1, 2013 12:33 PM EDT
The newest issue of CBS Soaps In Depth, citing multiple sources, is reporting that there may be truth to reported rumors that Michelle Stafford is leaving Phyllis Summers and "The Young and the Restless" to head to ABC's "General Hospital." According to one of the mags sources, "It would be a big coup to get Michelle, and 'GH' knows it." This is of course in response to "Y&R" and "GH" swapping cast members. In January, Steve Burton (ex-Jason Morgan, "GH") joined "Y&R" as Dylan McAvoy, and in April, Emme Rylan (ex-Abbie Newman) joined "GH" as Lulu Spencer.
Monday, July 1, 2013 9:17 AM EDT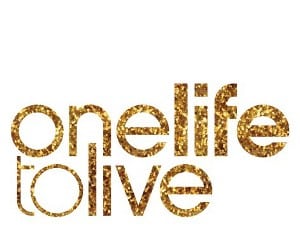 Beginning today, July 1, The OnLine Network has begun releasing episodes of both "All My Children" and "One Life to Live" Netlfix style with Mondays now known as "Soap Mondays," where each week the company will post to both Hulu and iTunes new episodes of each soap and "MORE" on Mondays. In addition, episodes will now be published by episode number instead of by weeks as had been the case since the shows launched in late April.
Monday, July 1, 2013 7:43 AM EDT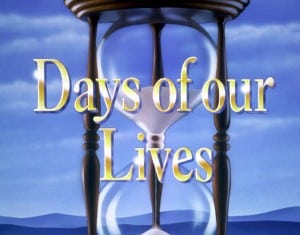 In a posting last week on its Facebook page, shortly after word that the Supreme Court of the United States had found the Defense of Marriage Act (DOMA) unconstitutional, the NOH8 campaign displayed a photo compilation of "Days of our Lives" cast members posing in support of the charitable organization whose mission is "to promote marriage, gender and human equality through education, advocacy, social media, and visual protest." The photo included actors Blake Berris, Eileen Davidson, Greg Vaughan, Kristian Alfonso, Bill Hayes, Lauren Koslow, Deidre Hall, Suzanne Rogers, Freddie Smith, Joseph Mascolo, Nathan Owens, Kate Mansi and Galen Gering, among others.
Monday, July 1, 2013 7:19 AM EDT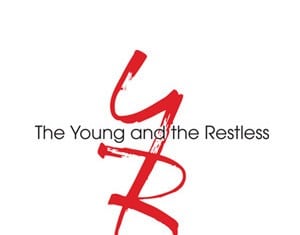 So by now you may or may not know that same-day airings of CBS' "The Young and the Restless" are now available on TVGN after just over seven years on SOAPnet. To keep you up-to-date with the soaps transition, we thought it best to provide new and old viewers with some tidbits on TVGN and "Y&R's" move to its new home.