Saturday, December 21, 2013 2:12 PM EDT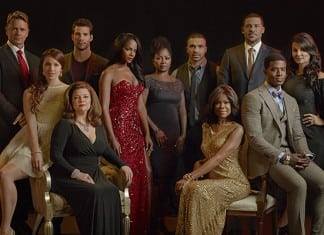 Set to the tune "Too Darn Hot (RAC Mix)" by Ella Fitzgerald, OWN has released a new teaser trailer for season 2 of "Tyler Parry's The Haves and the Have Nots," starring former "One Life to Live" actress Tika Sumpter (ex-Layla Williamson). Set to premiere Tuesday, January 7, 2014, the addictive primetime soap opera brings viewers back to Savannah, Georgia and the complicated dynamics between the rich and powerful Cryer family and the friends and enemies they surround themselves by. The series also stars John Schneider, Renee Lawless, Crystal Fox, Eva Tamargo (ex-Pilar Lopez-Fitzgerald, "Passions"), Angela Robinson, Peter Parros (ex-Ben Harris, "As The World Turns"; ex-Ben Price, "One Life to Live"), Gavin Houston (ex-Remy Boudreau, "Guiding Light"; ex-Sly Thomas, "General Hospital"), Aaron O'Connell, Tyler Lepley and Jaclyn Betham.
Saturday, December 21, 2013 7:10 AM EDT
With just 10 days to go before it goes dark for good, one piece of several puzzles surrounding the end of SOAPnet was where some of the shows currently airing on the cable network would land once it said goodbye. In a press release, Pivot announced earlier this week that it has landed the rebroadcast airing rights to "Veronica Mars," which joined the SOAPnet lineup in March 2012. In announcing its agreement with Warner Bros. Television, producers of the series, the network also announced that it has picked up rerun rights to "Buffy the Vampire Slayer," which starred former "All My Children" actress Sarah Michelle Gellar (ex-Kendall Hart), as well. "Mars" starred Kristen Bell in the title role.
Saturday, December 21, 2013 4:54 AM EDT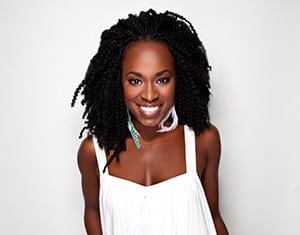 "The Bold and the Beautiful's" Kristolyn Lloyd has packed up and left Los Angeles for a move to the east coast -New York and Boston to be exact. The actress, who remains a recurring cast member on the CBS Daytime drama series with her role Dayzee Leigh, announced earlier this week that she was headed to the Big Apple for new adventures. "Goodbye Los Angeles! I'll miss your warm summer days in the Winter and your beautiful city lights! Let's not be strangers...," tweeted the Lloyd before her flight departed La-La Land.
Saturday, December 21, 2013 4:09 AM EDT
As previously reported, Ryan Carnes is set to reprise his role of Lucas Jones on ABC's "General Hospital" in the coming weeks, but now we know when! A rep for the drama series informs Soap Opera Network that Carnes' first airdate is scheduled for Friday, January 17, 2014, which for those counting is episode #12974.
Saturday, December 21, 2013 2:53 AM EDT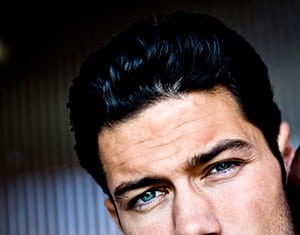 "General Hospital" head writer Ron Carlivati tweeted about a newcomer hitting Port Charles and now Soap Opera Network has the details! Per a rep for the show, actor/model Ryan Paevey is joining the cast of the soap in the contract role of Nathan West, a detective working for the Port Charles Police Department.
Thursday, December 19, 2013 7:21 PM EDT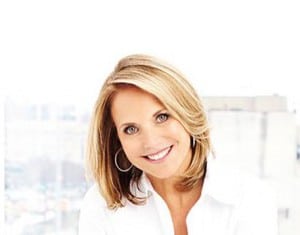 Although it had long been rumored, Disney/ABC Domestic Television made it official today that it has canceled "Katie," the daytime talker hosted by Katie Couric. "While production will continue on 'Katie' through June 2014, we've mutually agreed that there will not be a third season of the show," the company and Couric's team said in a joint statement. "We're very proud of everyone's contributions to making 'Katie' the #1 new syndicated talk show of 2012-2013, and we look forward to the rest of the season."
Monday, December 16, 2013 2:13 PM EDT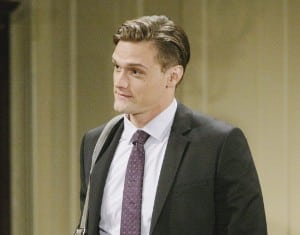 Hartley Sawyer will soon be departing "The Young and the Restless," a CBS representative confirms to Soap Opera Network. First reported by Daytime Confidential, we're told that Sawyer is currently wrapping up his run as Kyle Abbott, the son of Jack Abbott (Peter Bergman).
Saturday, December 14, 2013 10:48 PM EDT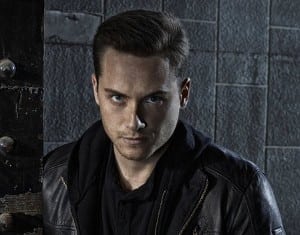 "As The World Turns" alum Jesse Lee Soffer (ex-Will Munson) is sure making a name for himself outside of daytime television. As previously reported, the actor is starring in NBC's newest police procedural, "Chicago P.D.," which is scheduled to premiere on Wednesday, January 8, 2014 at 10:00 PM ET/PT. The series follows a group of men and women of the Chicago Police Department's elite Intelligence Unit, combatting the city's most heinous offenses – organized crime, drug trafficking, high profile murders and beyond. Leading the cast is Jason Beghe as Detective Sgt. Hank Voight, who is at ground zero of the war on crime in Chicago.
Saturday, December 14, 2013 7:18 PM EDT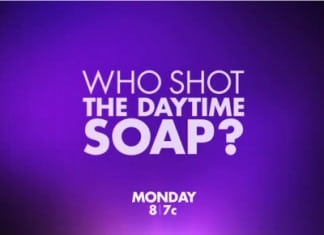 TVGN is proving why it's now the "the new way to watch soaps." With the network already picking up encore airing rights to "The Young and the Restless" this past summer, and "The Bold and the Beautiful" earlier this month, the network plans to provide soap fans with even more "soap" for their viewing pleasure courtesy of the new documentary, "Who Shot the Daytime Soap?" Airing Monday, December 16 at 8:00 PM ET/PT, preceded by airings of "B&B" at 6:30 PM ET/PT and "Y&R" at 7:00 PM ET/PT, the documentary tackles the history of daytime soap operas as told by those who were there during the good times, the bad times and the new times.
Saturday, December 14, 2013 6:10 PM EDT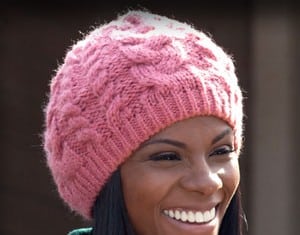 Now playing in a theater near you, "Tyler Perry's A Madea Christmas" follows Perry's titular character, Mabel "Madea" Simmons, as she accompanies her niece, Eileen (Anna Maria Horsford), to pay a surprise visit to Eileen's daughter, Lacey, who has mysteriously informed her she's not coming home for the holidays. In reality, Lacey followed Connor (Eric Lively), the man she loves and secretly married, from the big city to a small Alabama town as he fights to save his family farm from bankruptcy.
Friday, December 13, 2013 6:24 PM EDT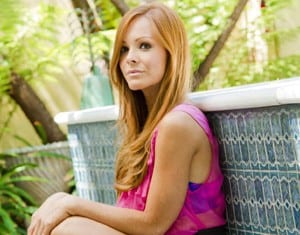 Speaking of "General Hospital's" Emily Wilson (Ellie Trout), the actress announced on Monday, December 9 that she will be appearing on ABC's "Castle" courtesy of a blurred out Twitter image. While she didn't post any character information or episode details, a rep for the show confirms to Soap Opera Network that the actress is in fact scheduled to appear in a future episode of the primetime procedural that stars "One Life to Live" alum, Nathan Fillion (ex-Joey Buchanan), as novelist Richard Castle.
Friday, December 13, 2013 5:54 PM EDT
An ABC representative confirms to Soap Opera Network that actors Bradford Anderson (Damien Spinelli) and Emily Wilson (Ellie Trout) will soon be departing "General Hospital." Per the rep, Anderson's last airdate as Damian Spinell is scheduled for Tuesday, December 17, while an exact airdate is unknown for Wilson at this time. However, in its newest issue, Soap Opera Digest spoke with head writer Ron Carlivati, who said of Wilson's exit, "It's kind of hinged on Bradford's desire to move on. We had kind of hitched Ellie's wagon to Spinelli's star, so in the desire to want to give him a happy ending, part of that involved Ellie going with him. I think it would have been sad to send him off by himself with this child, and also very hard to make sense, you know, that there was this great PI job that he couldn't turn down."
Thursday, December 12, 2013 9:33 PM EDT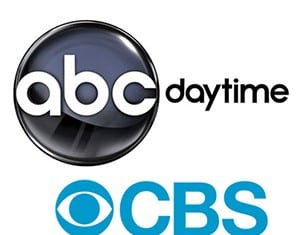 Each week Soap Opera Network publishes ratings reports that break down the highs and lows of the four remaining daytime soap operas - "The Bold and the Beautiful," "Days of our Lives," "General Hospital" and "The Young and the Restless" - in total viewers and the all important key women sales demos (Women 18-34, Women 18-49 and Women 25-54). Today, with both ABC and CBS noting the success of "GH" and "Y&R," respectively, TheWrap has published a piece entitled, "If Soaps Are 'Dead,' Why Are Their Audiences Growing?" In its report, the publication notes that each of the soaps are up season-to-date in all key ratings categories. Meanwhile, some of the replacements for the canceled ABC versions of "All My Children" and "One Life to Live," specifically talk shows, have all "come and gone like, um, sands through the hourglass."