Tuesday, January 21, 2014 9:24 AM EDT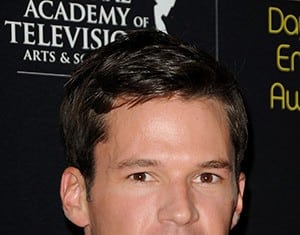 According to Deadline Hollywood, former "Days of our Lives" star Mark Hapka (ex-Nathan Horton) has joined the cast of the FOX Digital Studio original sci-fi series, "Parallels."
Tuesday, January 21, 2014 1:32 AM EDT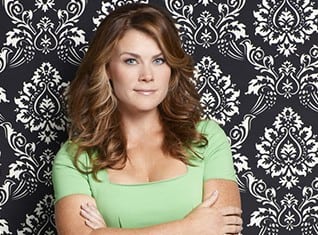 "Days of our Lives" star Alison Sweeney will announce on the Tuesday, January 21 edition of "The Ellen Show" that she will be departing the NBC Daytime drama series after portraying the role of Samantha "Sami" Brady for 21 consecutive years. Sweeney's contract is set to expire in December 2014, according to published reports.
Monday, January 20, 2014 9:40 PM EDT
As previously reported, the annual "General Hospital" Fan Club weekend will take place from Thursday, July 31 through Monday, August 4 at the Sportmen's Lodge Hotel and Events Center in Studio City, CA. Tickets for the Kick Off Cocktail Party, Main Cast and Blast from the Past – Part II events went on sale last week Monday.
Monday, January 20, 2014 3:20 PM EDT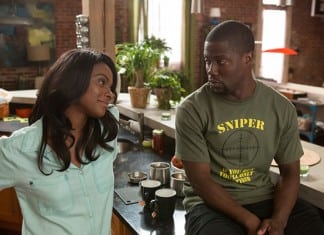 Hot on the heels of her starring role in "Tyler Perry's A Madea Christmas," "The Haves and the Have Nots" and "One Life to Live" actress Tika Sumpter along with actors Kevin Hart and Ice Cube is set to take the weekend box office with their new film "Ride Along."
Sunday, January 19, 2014 5:21 PM EDT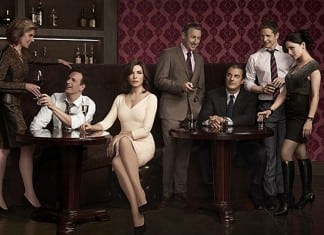 According to CBS, "The Good Wife" has emerged as a multi-platform (on air, online and on demand) darling as it gets ready to head into the second half of its fifth season. Per the network, the series has shown double-digit percentage growth in all available television platforms and has emerged as the most-watched television series on the popular Amazon Prime Instant Video service during the fourth quarter.
Sunday, January 19, 2014 4:46 PM EDT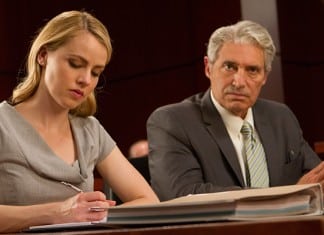 In case you missed it last year when it premiered on Lifetime Movie Network, LMN has scheduled several re-airings of "Hunt for the Labyrinth Killer," which stars former "All My Children" actor Michael Nouri (ex-Caleb Cortlandt) as a retired and respected judge accused of being Daedalus, a serial killer infamous for luring his victims to their deaths through labyrinth traps.
Sunday, January 19, 2014 4:17 PM EDT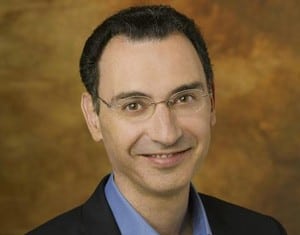 While stopping short of saying the network has officially picked up new seasons of either series, Paul Lee, President, ABC Entertainment, announced Friday, January 17, during the Disney/ABC Television Group's portion of the 2014 Television Critics Association Press Tour, that "Grey's Anatomy" and "Revenge" are on solid ground to return next season with new episodes on the network. "Grey's" in particular is likely to continue "for many years to come," said Lee to reporters.
Sunday, January 19, 2014 3:09 PM EDT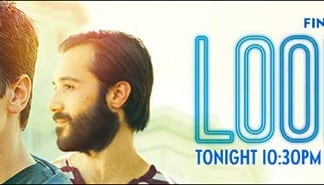 As previously reported, HBO is providing its viewers with a new series detailing relationship woes, roommate drama, reaching a certain age and much more, when it premieres "Looking" tonight at 10:30 PM ET/9:30 PM CT. The series seeks to provide viewers with a different perspective on daily life for gay men in San Francisco.
Sunday, January 19, 2014 2:48 PM EDT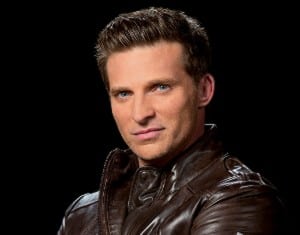 All it took was a simple tweet that said, "Can't wait for the games today..btw I'm having another kid..have a great day. God bless," and soap fans everywhere learned that "The Young and the Restless'" Steve Burton (Dylan McAvoy) and wife Sheree Gustin were expecting their third child.
Saturday, January 18, 2014 11:39 PM EDT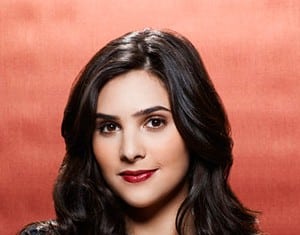 Friday, January 17 marked the final tape date for "Days of our Lives'" Camila Banus (Gabi Hernandez), who joined the soap in October 2010. The actress announced plans to depart the soap in an August 2013 interview with Soap Opera Uncensored.
Friday, January 17, 2014 11:38 PM EDT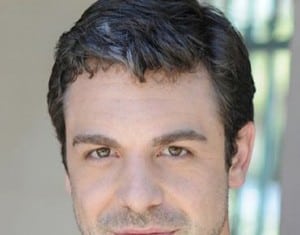 While character and storyline details aren't available at this time, actor Chris McKenna tweeted earlier this evening, "It appears I'll be making a bit of a return to soaps. At least for a few episodes." He tagged CBS' "The Young and the Restless" in the tweet to his followers.
Friday, January 17, 2014 8:59 PM EDT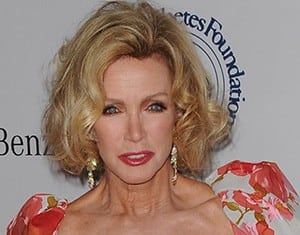 According to Entertainment Weekly, Donna Mills, famous for her portrayal of Abby Ewing on CBS' "Knots Landing," is joining the cast of ABC's "General Hospital" in a BIG new role.
Thursday, January 16, 2014 7:43 PM EDT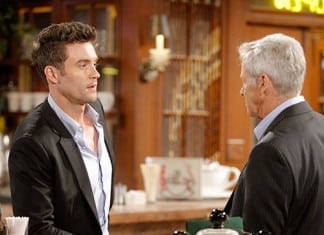 Just as we report Tristan Rogers' last airdate on "General Hospital," we can now report on his first airdate on "The Young and the Restless."