Sunday, May 1, 2011 6:38 PM EDT
(SoapOperaNetwork.com) -- As we reported back on April 25, SOAPnet will not be handing over its valuable cable/satellite space to Disney Junior as soon as expected after a scathing report by Deadline.com revealed the incompetence of numerous Disney executives. Now an ABC representative has confirmed to Soaps in Depth that Deadline was in fact correct in their report, although they didn't touch the poor management issue. Instead of launching in January 2012 as originally thought, SOAPnet Disney Junior is now expected to launch at some point in early 2012 as the Walt Disney Company begins signing new contracts with cable...
Wednesday, April 27, 2011 4:36 AM EDT
(SoapOperaNetwork.com) -- As previously reported, NBC's "Days of our Lives" has cast actor Bren Foster in the contract role of Quinn, a "charming businessman with an edge. He can be clean cut or not. He is sexy, mysterious and savvy, has an easy way with the ladies but can be formidable if crossed." According to sources, Foster's first scenes will be with Nadia Bjorlin's Chloe Lane. The two will meet at the Cheatin' Heart, where Quinn offers to buy Chloe a drink and one thing leads to another (hello sexy couple), on Friday Thursday, May 5. The funniest part?...
Wednesday, April 27, 2011 3:48 AM EDT
(SoapOperaNetwork.com) -- So you heard the story about ABC being sued for unpaid residuals owed to the estate of "General Hospital" creators Frank and Doris Hursley? Did you know that their children are Bridget Dobson, Deborah Hardy and Polly Keusnik? Why is that important? According to The Hollywood Reporter, two of the three women were writers on "GH" way back when and in the case of Bridget Dobson, she and her husband, Jerome, co-created NBC's cult classic "Santa Barbara." During the time the two were at odds with NBC, current "GH" executive producer, Jill Farren Phelps, oversaw the day-to-day...
Wednesday, April 27, 2011 1:58 AM EDT
(SoapOperaNetwork.com) -- On Tuesday, April 26, soap fans, who were able to make it to protests in response to ABC's cancellation of "All My Children" and "One Life to Live" in major cities across the nation, found out the hard way that dictatorships (cough, television networks) don't play with crazy - they just call the cops on them! To be clear, by no means are we calling anyone crazy (except the boneheaded movers and shakers at ABC). Unfortunately, that is what some people believe when they hear you're a soap fan these days. But onto the news... According to those...
Tuesday, April 26, 2011 11:16 PM EDT
(SoapOperaNetwork.com) -- Oh ABC, ABC, ABC...or should I say ABC Daytime? In the two weeks since you opted to cancel the soaps citing poor financial returns and low ratings at "All My Children" and "One Life to Live," which caused backlash within the television community, a major advertiser pulls their ads off your network and then the incompetence of your top dog is uncovered by an employee to the press. So what else could you possibly have up your soapy sleeve? How about your being sued by the children of the creators of "General Hospital" for missing profit margins!...
Monday, April 25, 2011 3:27 PM EDT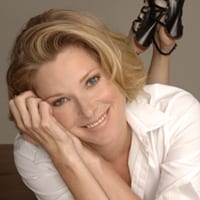 Earlier today, Soap Opera Digest posted breaking news on their website when they reported that actress Cady McClain would be returning to ABC's "All My Children" in the role of Dixie Cooney. Shortly afterward, Soaps in Depth posted their own version of the news. Who to believe? At this point, it doesn't matter as long as Dixie's back! Then again, Cady did return in early 2010 when Dixie, who died via poisoned pancakes (what were the writers thinking?), and her ghost/spirit was used to usher out Palmer Cortlandt, who had "died" on the soap a few months after his real-life portrayer, James Mitchell, passed away.
Monday, April 25, 2011 4:37 AM EDT
UPDATE POSTED @ 12:49 PM ET: Chrishell Stause has updated her twitter page and noted that she's hearing confirmation on the rumors that we've all been talking about (which rumor is that exactly?). Meanwhile, she denied tweeting the picture of the Easter Eggs as posted by an anti-executive twitter account. Soap Opera Network apologizes for attributing that to Chrishell. So what rumor are we about to learn is true? Tune in to find out! PREVIOUS @ 4:37 AM ET (SoapOperaNetwork.com) -- We're not saying she's referring to what we're thinking/hoping she's referring to, but it sure didn't squash the possibility, now did it? What...
Monday, April 25, 2011 3:07 AM EDT
(SoapOperaNetwork.com) -- You got to love ABC Daytime for its usage of the word REAL in its on air promos when touting the return of Rebecca Budig as the REAL Greenlee Smythe on "All My Children" back in 2008, but this isn't about Greenlee so let's have none of that. On the networks "General Hospital," viewers have seen Brenda (Vanessa Marcil Giovinazzo) holding onto hope that Lucian (played by cutie pie Elvis Martinez) is her long thought dead son with Alexander Janacek (the never seen son of Suzanne and Theo), even though her husband, Sonny Corinthos (Maurice Benard) has...
Monday, April 25, 2011 1:20 AM EDT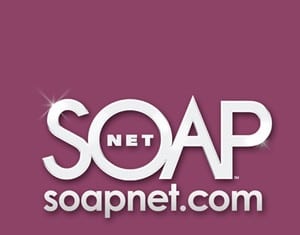 Could the incompetence of a network executive get any uglier? Why yes, it can! The latest in a series of blunders by Brian Frons, President, Daytime, Disney/ABC Television Group, since the announcement that he has decided to "evolve" ABC Daytime by canceling "All My Children and "One Life to Live" by replacing them with "The Chew" and "The Revolution," while sticking his foot in his mouth in interview (Deadline.com), after interview (Entertainment Weekly), after interview (The Wrap), comes a scathing report by another Disney Insider that paints Frons as an executive without much imagineers (Disney speak for imagination).
Wednesday, April 20, 2011 11:58 PM EDT
In a rarity for soaps, CBS posted on its Twitter page today your first look at Genie Francis in her newly created role of Genevieve, who looks to be the next villainess on the networks "The Young and the Restless." The image was first posted on on-screen son Daniel Goddard's (Ethan 'Cane' Ashby) Facebook page. From looking at the image (posted at right), the actress' new character is surely nothing like her iconic character, Laura Spencer, from her time on "General Hospital, which is what she wanted when she spoke with Oprah Winfrey in February. "If there is a...
Monday, April 18, 2011 10:50 PM EDT
After news broke earlier this evening that Hoover was pulling all of its advertising from the ABC Television Network on the heels of the networks decision to cancel "All My Children" and "One Life to Live," Soap Opera Network got word from a high ranking Disney official, speaking on condition of anonymity, that Hoover's decision would not only not change the networks mind about the cancellations, but that it would only hurt, not help, the soaps in their final months on the air from a financial perspective. According to the insider, ABC Daytime has been producing both soaps at...
Monday, April 18, 2011 7:50 PM EDT
People seem to think that boycotting ABC, sending soap to networks headquarters in New York and Los Angeles, etc will get ABC to change their minds about canceling the soaps. Unless you want the FBI on your butt, you will do no such thing. You watched enough soaps over the years to find a more constructive manner in dealing with this. Calling is a waste of time and energy as the network is deleting your messages and changing telephone #'s for their employees as fast as you hit a key stroke on your keyboard (for many, that isn't fast...
Monday, April 4, 2011 8:57 PM EDT
(SoapOperaNetwork.com) -- "One Life to Live" is finally confirming what Soap Opera Network reported last summer (though due to scheduling conflicts and financials did not happen) that Roger Howarth is returning to the ABC soap this summer, though it isn't clear whether he'll be portraying the role of Todd Manning or the REAL Todd Manning. Despite rumors of "One Life to Live's" pending cancellation, Soap Opera Digest is reporting that Howarth will begin filming scenes on the daytime drama beginning in May. "I am looking forward to returning," said Howarth to Digest. "We are going to have a lot of...