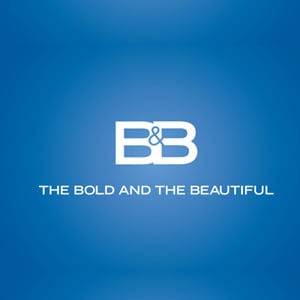 LIVE TWEET With 'The Bold and the Beautiful's' Scott Clifton and Heather Tom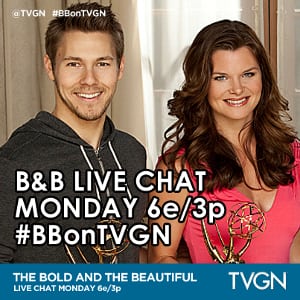 As previously reported, TVGN (TV Guide Network) will begin airing encore episodes of CBS' "The Bold and the Beautiful" weeknights at 6:30 PM ET/PT starting today. In celebration, the network will be hosting a live Twitter chat with "B&B" stars Heather Tom (Katie Logan; @BBheathertom) and Scott Clifton (Liam Spencer; @CliftonsNotes). Using hashtag #BBonTVGN, fans can interact with the duo beginning at 6:00 PM ET/3:00 PM/PT as they answer fan questions just before TVGN's airing of their show. The actors will be using their twitter handles to interact so make sure to follow both actors on the social media website.
Unlike "The Young and the Restless," which also airs on the network at 7:00 PM ET/PT, "B&B" will air episodes a day after airing on CBS. Therefore, the first episode scheduled to air will be the Wednesday, November 27 Thanksgiving Day themed episode which highlighted the togetherness between the Forresters, Logans, Spencers and more.