Breaking Down the Nominees: Network and Show Totals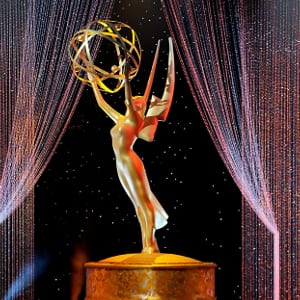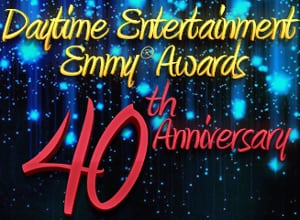 As previously reported, the '40th Annual Daytime Entertainment Emmy Awards' were announced earlier today on "Good Morning America." While not all categories were released during the ABC broadcast, the National Academy of Television Arts & Sciences has  since revealed that CBS leads all broadcast and cable networks with a total of 50 nominations in multiple categories with PBS in second place with 44 and ABC third with 38.
CBS' "The Young and the Restless" and ABC's "General Hospital" top the list with "Y&R" taking in 23 nominations to "GH's" 19. "Sesame Street" is tied for third place with NBC's "Days of our Lives," each with 17 nominations. "The Bold and the Beautiful" is in fifth place with 15 nominations. All four daytime dramas received a nomination in the category of Outstanding Drama Series along with the ABC version of "One Life to Live," which was eligible based on 9 episodes aired in 2012. "OLTL" received a total of 3 nominations.
Below is a breakdown of the number of nominations received for each network and each series:
NETWORK TOTALS
CBS 50
PBS 44
ABC 38
SYNDICATED 37
Nickelodeon 36
NBC 25
The Hub 17
Cartoon Network 11
Food Network 10
Disney Channel 7
Disney XD 4
MTV 3
Youtube 3
Cooking Channel 2
Daystar Television Network 2
Discovery Channel 2
Hallmark 2
MeTV 2
Sprout 2
American Public Television 1
Blueworldtv.com 1
CNN 1
Facebook 1
Fuse 1
Lifetime 1
MTVU 1
Nick Toons 1
Oprah Winfrey Network 1
Veria Living 1

MULTIPLE NOMINATIONS
The Young and the Restless 23
General Hospital 19
Sesame Street 17
Days of Our Lives 17
The Bold and the Beautiful 15
The Ellen DeGeneres Show 10
R.L. Stine's The Haunting Hour 9
Kung Fu Panda: Legends of Awesomeness 7
Star Wars: The Clone Wars 7
Penguins of Madagascar 5
The Talk 5
The Fresh Beat Band 4
Giada At Home 4
Teenage Mutant Ninja Turtles 4
Dan Vs. 3
Disney Parks Christmas Day Parade 3
Equitrekking 3
Jeopardy! 3
Katie 3
One Life To Live 3
SciGirls 3
The View 3
Today Show 3
The Legend of Korra 3
Slugterra 3
Transformers: Prime 3
86th Annual Macy's Thanksgiving Day Parade 2
Ben10: Omniverse 2
Biz Kid$ 2
Cash Cab 2
CBS Sunday Morning 2
Family Feud 2
Good Morning America 2
Let's Make A Deal 2
Live! with Kelly and Michael 2
My Generation 2
Pajanimals 2
Robot and Monster 2
Steve Harvey 2
Travelscope 2
The Doctors 2
The Dr. Oz Show 2
The Price Is Right 2
The Wendy Williams Show 2
This Old House 2
T.U.F.F. Puppy 2
WordGirl 2