Monthly Archives: November 2012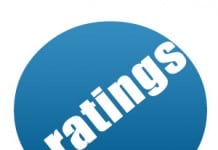 Ratings Report for the Week of November 5-9, 2012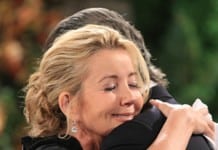 "The Young and the Restless" to re-air classic episode of Victor (Eric Braden) and Nikki's (Melody Thomas Scott) wedding that aired on September 5, 2002.
On Friday, November 23, which just happens to be the day after Thanksgiving, former "One Life to Live" star Nic Robuck takes on his dark side as the star of Lifetime Movie Network's world premiere movie "Dark Desire."
On Monday, November 19, the winner of "The Price is Right's" first ever Male Model search, Rob Wilson, will be Live Tweeting during the east coast broadcast (11:00 AM ET/8:00 AM PT) of the venerable daytime game show.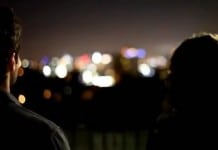 "I wish she'd tell me what she was thinking" are the first spoken words in the teaser trailer for the upcoming  film "On Air" by Paos Revolution, a new production company formed by Jordi Vilasuso ("All My Children," "Guidiing Light") and acting coaches from "AMC" and "General Hospital." The film will tell the fictionalized story of life after a popular soap opera gets canceled and how the stars of the program are forced to move on.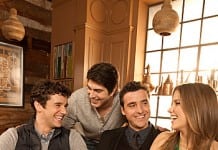 According to a report by Deadline.com's Nellie Andreeva, CBS has canceled freshman comedy "Partners" after the program hit a new series low in the coveted Adults 18-49 demo (1.8 rating) this past Monday. The series starred Brandon Routh ("One Life to Live"), Michael Urie ("Ugly Betty"), David Krumholtz ("Numb3rs") and Sophia Bush ("One Tree Hill"). The series was based on the lives of creators David Kohan and Max Mutchnick as two life-long friends and business partners whose "bromance" is put to the test when one of them becomes engaged.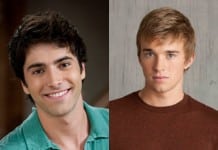 Although it wasn't listed with the other "Hot" stuff in TV Guide Magazine's Annual "Hot List" issue (pages 16-35), "General Hospital" did earn a spot under Michael Logan's Daytime Highlights column (page 84) under the heading "Hot Again." NBC's "Days of our Lives" also made the cut under the heading "Hot Days, Hotter Nights" courtesy of daytime's hottest (and only) gay on screen couple, Will Horton (Chandler Massey) and Sonny Kiriakis (Freddie Smith).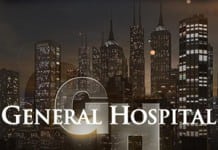 ABC's "General Hospital" posted its largest overall audience in nearly 21 months (since week of February 21-25, 2011) as the daytime drama series averaged 2.82 million viewers during the week of November 5-9, 2012. This was the programs largest overall audience under executive producer Frank Valentini and head writer Ron Carlivati. The series was up 21% compared to the same week last year (week of November 7-11, 2011) in Total Viewers (2.82 million vs. 2.27 million), 54% in Women 18-34 (266,000 vs. 161,000) and 23% in Women 18-49 (679,000 vs 571,000). "General Hospital" edged "The Young and the Restless" in Women 18-34 with its largest competitive advantage in nearly 4 1/2 years (since week of June 23, 2008).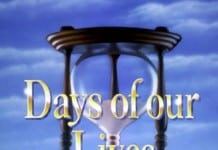 Ratings Report for the Week of October 29 - November 2, 2012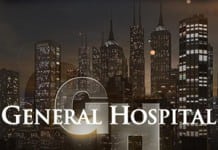 Ratings Report for the Week of October 22-26, 2012