Monthly Archives: August 2012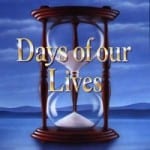 Ratings Report for the Week of August 13-17, 2012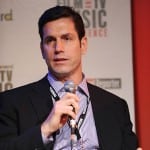 Frank Valentini (Executive Producer, "General Hospital") is promising that the Monday, August 27 episode of the drama series is "not to be missed" as the series has "been keeping a huge surprise under wraps." The producer tweeted the message to his 12,000 followers earlier today.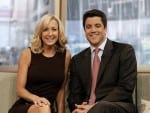 Sunday, September 23 marks ABC's turn to host the "The Primetime Emmy Awards" (now in its 64th year) and in honored tradition the network will also be airing the pre-show, "Emmys Red Carpet Live." This year the red carpet festivities will be hosted by the network's Josh Elliott and Lara Spencer ("Good Morning America" and "Good Afternoon America"), Chris Harrison ("The Bachelor" and "The Bachelorette") and Clinton Kelly ("The Chew").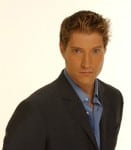 Soap Opera Network can confirm that CBS' "The Bold and the Beautiful" is about to get a little more Sharpe, Deacon Sharpe that is.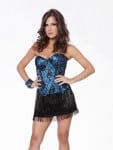 ABC has released the first pictures of the cast of stars taking part in the upcoming "Dancing with the Stars: All Stars" season, scheduled to premiere on Monday, September 24 at 8:00 PM ET. As previously reported, Kelly Monaco (Sam McCall, "General Hospital") is heading back to the dance floor for a third go around (she won the first season in the Summer of 2005 and was later challenged into a "dance off" with runner-up John O'Hurly two months later). She's being paired with Valentin Chmerkovskiy, who returns for his third season.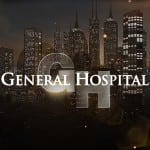 Five years after being taken off contract and placed on recurring status, Jacklyn Zeman (ex-Bobbie Spencer, "General Hospital") has opened up to Soap Opera Digest in its newest issue about the circumstances surrounding her unexpected departure from the ABC daytime drama series.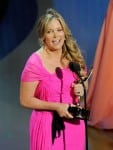 During tonight's Paley Center LA event in Beverly Hills, CA, celebrating 10,000 episodes of "The Young and the Restless," former head writer and executive producer, Maria Arena Bell, joined cast members Peter Bergman (Jack Abbott), Eric Braeden (Victor Abbott), Jeanne Cooper (Katherine Chancellor), Doug Davidson (Paul Williams), Christian LeBlanc (Michael Baldwin), Joshua Morrow (Nicholas Newman), Melody Thomas Scott (Nikki Newman), Kristoff St. John (Neil Winters), and Michelle Stafford (Phyllis Newman) to talk about the shows legacy.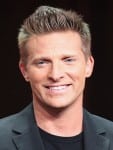 Daytime Confidential is reporting that ABC's "General Hospital" and Steve Burton (Jason Morgan) may part ways as the show has been unable to broker a new deal with the actor.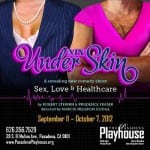 "One Life to Live's" Matt Walton (ex-Elijah Clark/Elijah Kent) and "Passions" actress Erin Cardillo (ex-Esme Vanderheusen) have come together for a new comedy at the Pasadena Playhouse.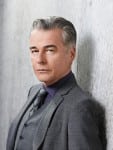 Rumor has it that Ian Buchanan, who just completed his run on NBC's "Days of our Lives" yesterday as Ian McAllister, is heading back to ABC's "General Hospital" after a 23-year absence. Buchanan was last seen in 1989 as Duke Lavery on the soap, but the character was killed off in 1990 while portrayed by actor Greg Beecroft.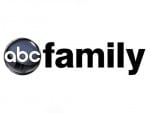 ABC Family, the millennial-skewing network, has greenlit two new drama pilots, "The Fosters" (working title), from executive producer Jennifer Lopez, and "Socio," from executive producer Gavin Polone. Summer to date, ABC Family's current crop of original series have made ABC Family cable TV's #1 network in Prime in Women 18-34, and the #2 cable TV network in Females 12-34 and Female Teens.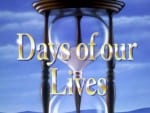 "Days of our Lives" is presenting a fan giveaway and Soap Opera Network is pleased to be asked to take part! Beginning Today, August 23 and running through 11:59 PM ET on Thursday, August 30, fans of the NBC Daytime drama series can enter to win an assortment of prizes including a "DAYS" tote bag, coffee mug, picture case, mirror compact, t-shirt and a "DAYS' hat.
"I want to stay," said Christel Khalil in an interview with MSN TV. "I heard a rumor someone said I was deciding to leave, but it's not really working that way. There's something I want that they don't want to give to me. It hurts. I thought I would be worth what I thought I was worth to them, but I guess I'm not."