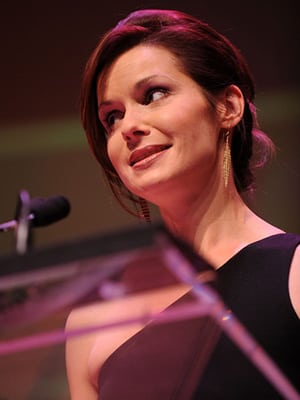 Florencia Lozano will once again be reprising her role of Téa Delgado on ABC's "General Hospital," only this time she'll be popping up in Llanview.
Soap Opera Network has learned that while Lozano is back for an unknown number of episodes, the actress will once again appear on the drama series after an unexpected visitor pays her character a visit on the Friday, September 7 episode.
Lozano's return is said to coincide with a major cliffhanger the soap has planned that will help entice viewers to tune in for the Monday, September 10 episode, which is when the soap kicks things off in its new timeslot – a slot that was previously held by "One Life to Live" up until it aired its final episode nearly nine months ago to the day.
"General Hospital" moves to 2:00 PM ET/1:00 PM PT/CT beginning Monday, September 10, on ABC. The show will not experience a timeslot shift on SOAPnet.