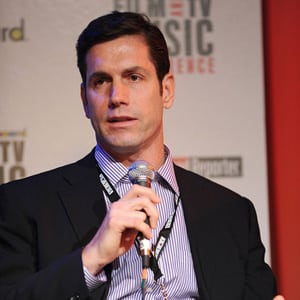 Frank Valentini (Executive Producer, "General Hospital") is promising that the Monday, August 27 episode of the drama series is "not to be missed" as the series has "been keeping a huge surprise under wraps." The producer tweeted the message to his 12,000 followers earlier today.
From what we know about Monday's episode Anna (Finola Hughes) learns the identify of a mystery patient, Jerry makes his demands clear to the people of Port Charles. Joe Jr. promises to protect Tracy and John questions Alexis about what she can remember about the night she was injected.
In possibly related news, Vanessa Marcil (ex-Brenda Barrett) just tweeted a picture to her followers that said "Got Brenda?" Also, "All My Children's" Rebecca Budig (ex-Greenlee Smythe) was the first one to respond to Valentini's above mentioned tweet. The actress said "I'll be watching!"
The things that make you go hmmm…
"General Hospital" moves to a new time period beginning Monday, September 10 (2:00 PM ET/1:00 PM PT/CT). The network promises to thrill audiences in the days leading up to the timeslot switch with lives hanging in the balance and shocking revelations hitting Port Charles. Who survives and who thrives? You'll just have to tune in to find out!