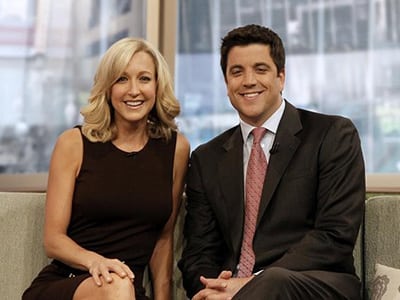 Sunday, September 23 marks ABC's turn to host the "The Primetime Emmy Awards" (now in its 64th year) and in honored tradition the network will also be airing the pre-show, "Emmys Red Carpet Live." This year the red carpet festivities will be hosted by the network's Josh Elliott and Lara Spencer ("Good Morning America" and "Good Afternoon America"), Chris Harrison ("The Bachelor" and "The Bachelorette") and Clinton Kelly ("The Chew").
The quad will chat live from the red carpet with some of the biggest primetime stars as they arrive at the Nokia Theatre L.A LIVE. Elliott and Harrison will interview the stars and discuss the nominees, while Kelly and Spencer will also conduct interviews with a touch of Emmy fashion.
"Emmys Red Carpet Live" airs Sunday, September 23 from 7:00-8:00 PM ET/4:00-5:00 PM PT on ABC. "The 64th Annual Primetime Emmy Awards," hosted by Jimmy Kimmel," airs immediately afterward from 8:00-11:00 PM ET/5:00-8:00 PM PT.