On Wednesday, November 5, CBS' "The Bold and the Beautiful" shocked the daytime world when it announced that Kim Matula would be departing the drama series after nearly five years portraying Hope Logan, but don't fret, Hope will continue being part of the canvas, says head writer and executive producer, Bradley P. Bell.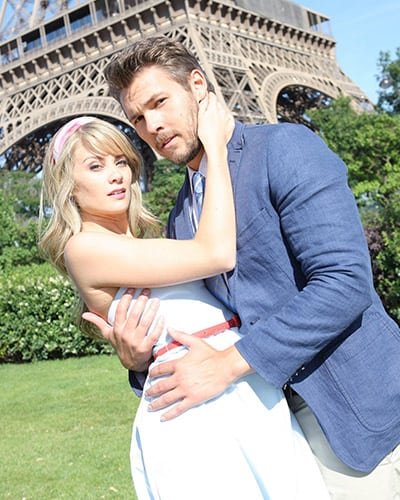 In an interview published in the latest issue of Soap Opera Digest, on sale now, which reports that Matula's last airdate is scheduled for Friday, December 12, Bell says, "Hope Logan is a critical and central character to the show." He added, "Hope will continue to be on the show. We're losing Kim Matula, who is a brilliant actress, and I am hoping, at some point, she will return in the role — but the role will continue." The soap previously stated there were no plans at the time of Matula's departure news coming to light to recast the role of Hope, "But now, I've lost so many [actors and actresses] in recent years that I'm excited about the challenge," said Bell.
One of Matula's last appearances on the soap will be in scenes with Scott Clifton's Liam Spencer as the years of love and loss between the two lead to a defining moment for the star-crossed lovers.