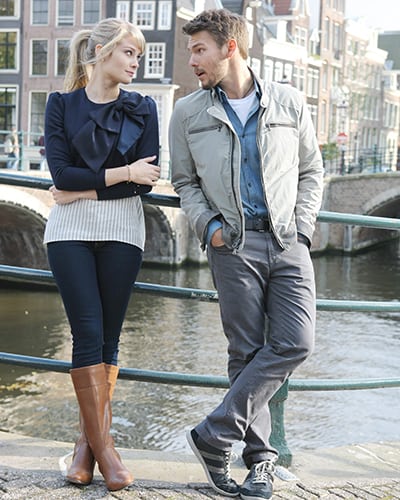 Shortly after Kim Matula shocked the soap world with the news that she has chosen not to renew her contract as "The Bold and the Beautiful's" Hope Logan and that she has already taped her final scenes, her longtime co-star Scott Clifton (Liam Spencer) took to social media and publicly declared his thoughts on the turn of events.
"It's true, Kim has elected not to renew her contract with B&B," he tweeted. "We're sad to see her go, and yet thrilled to see her shine."
As we previously reported, Matula chose to walk away from the soap to spread her wings as an actor and "see what this big, beautiful world has to offer."
There's no word yet on when Matula will last air, but it seems that when she does, she'll fully disappear from the canvas, as a "B&B" rep confirms there are no plans to recast the role at this time.