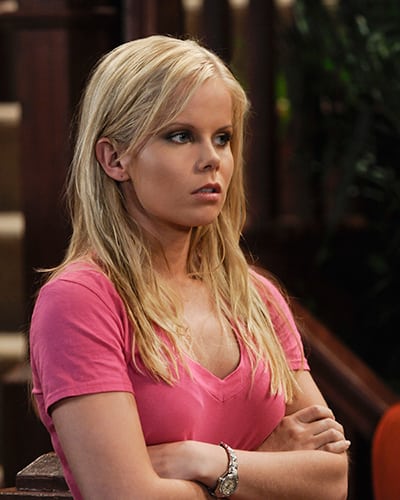 It seems as if soap opera writers are penning Crystal Hunt's life: The actress — who's known in the soap world as "Guiding Light's" Lizzie Spaulding and "One Life to Live's" Stacy Morasco — was recently slapped with three years probation and 45 days of community service work after a 2013 bar brawl in which she threw a glass at another woman. And now, that woman — revealed to be Elizabeth Nam — is suing the actress, claiming that her injuries killed her future baby!
In court documents obtained by TMZ, Nam explains that she has been "actively searching for a mate," and that the injuries she sustained from Hunt's attack left her scarred and undesirable to men, which "might have killed my future baby, due to my biological clock ticking."
Nam also claims that she's seen an army of doctors, including a plastic surgeon, to fix the damage done to her face and to ease the emotional scars she suffered from the event. She's also adamant that Hunt serve prison time for her actions.
Meanwhile, probation officers have reportedly recommended that the soap actress — who's set to star in POP's (formerly TV Guide) upcoming reality series, "Queens of Drama" — serve six months in jail, enroll in anger management classes and pay Nam restitution.
Hunt's lawyer's comment regarding the situation: "Nam was wasted at the time of the confrontation and threatened Hunt repeatedly by shouting, 'You're dead!" he said, adding that anyone who talks about killing an unconceived future child "has likely got some psychological issues."