Long before he was Billy Abbott on CBS' "The Young and the Restless," actor Burgess Jenkins starred in and co-produced the faith based family film "Hero," which is finally getting released on DVD on Tuesday, September 16 online and in Walmart stores everywhere.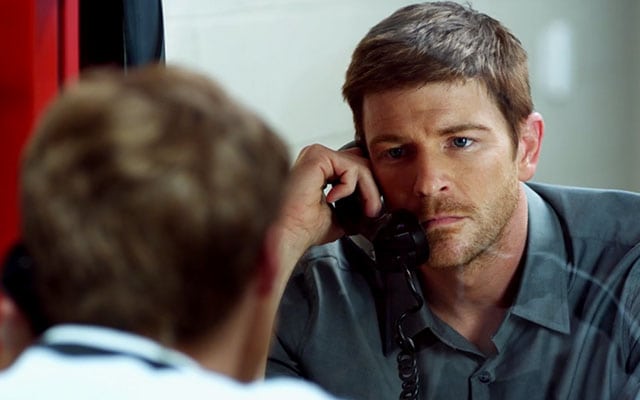 The film tells the story of Joe Finn (Jenkins), a legendary little league coach who returns to Miller's Gap after a seven-year absence, following his passion for fame and fortune in the big leagues, in order to reconcile with his son, David (Justin Miles), after his wife Hannah (Ashlee Payne) takes ill. Seeing his son take an interest in baseball and coaching, Joe and David begin to reconnect after they form a baseball league to reinvigorate an underdog little league team. Unfortunately, the fathers of several of the boys aren't as willing to give up their own time to support their child's interests, so David and Joe make it their mission to get the fathers involved anyway they can.
Written by Manny Edwards and John Fornof, directed by Edwards and produced by George Escobar, Michael Snyder, Edwards and Jenkins, "Hero" also stars Gregory Alan Williams, R. Keith Harris, Mark Joy, Andrea Powell, Fred Griffith, Jim McKeny, Nick Edwards, Blaine Goodwin, Walker Anthony, Sam Dubin, Ty Myatt and Kenny Hinkle.
To pre-order your own copy of "Hero," click here. To learn more about the film, visit www.herofamilymovie.com.