'OLTL' Stars Show Off Their New Twins!
People Online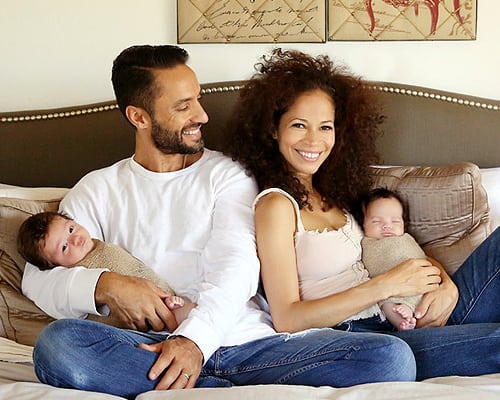 Former "One Life to Live" stars Kamar de los Reyes (ex-Antonio Vega) and Sherri Saum (ex-Keri Reynolds) have something special to share with the world: The very first public photos of their twin sons, John Rubén and Michael Luís, born on May 13 of this year!
The pair chose to debut the twins via an exclusive with People, which also includes a Q&A interview with Saum, who currently stars on the ABC Family series "The Fosters." Click here to check out the full interview and additional photos of the happy family!