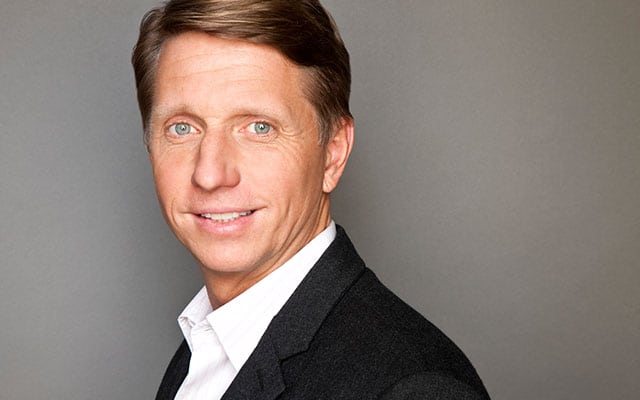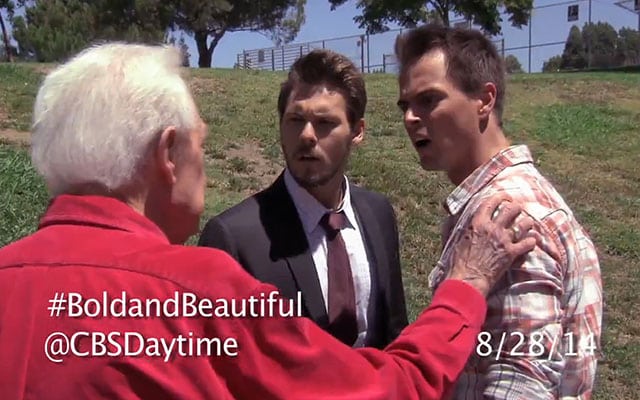 As previously reported, former game show host Bob Barker is returning to CBS' "The Bold and the Beautiful" on Thursday, August 28. The episode finds Barker once again playing a version of himself when he goes to check up on new pal Liam Spencer (Scott Clifton). The friendly visit, however, goes south when an argument between Barker and Wyatt Spencer (Darin Brooks) ensues following Wyatt's choice words about animal lovers. Having enough of Wyatt's antics, Barker unleashes the smackdown on his candy you know what. The scene is reminiscent of Barker's classic fight scene from the 1996 Adam Sandler film, "Happy Gilmore." Following a flurry of punches, Wyatt falls to the ground and begins to roll down a hill, where he lands face-down in a puddle of mud.
"'The 'Happy Gilmore' fight scene was filmed almost 20 years ago and is still a favorite with audiences to this day. It was fun to revisit for 'The Bold and the Beautiful' and to know that I can still throw a punch. It's proof that those karate lessons with Chuck Norris are still paying off," said Barker who is well known for his activism in support of animal rights, a cause he promotes during his appearance "B&B."
"At 90, Bob's still got it in 'spayeds' – and neuters! I am so happy to have such a fine man and television legend on 'The Bold and the Beautiful.' And doing his own stunts, no less!" said Executive Producer and Head Writer Bradley Bell.
While he was filming his scenes earlier this month, syndicated entertainment show and website TMZ was on set and discussed his "B&B" appearance.
See clip below: