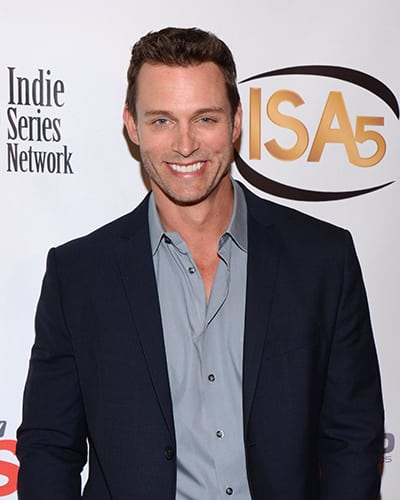 "Days of our Lives'" Eric Martsolf (Brady Black) just took home this year's Emmy award for Outstanding Supporting Actor, but that's not all the good news the actor has to celebrate: He's also found recent success in the world of primetime!
Martsolf will be appearing on TNT's "Rizzoli & Isles" tomorrow night, Tuesday, July 15, as Brad Oskoff, an employee from a wealthy family with a dark secret.
In addition, the actor has also been involved in CBS' Steven Spielberg-produced series, "Extant" — though viewers only hear his voice, as he plays Ben, Halle Barry's trustworthy computer program! In addition to the premiere that aired on Thursday, July 9, Martsolf will be in the episode that airs on Wednesday, July 16 and again later this season.