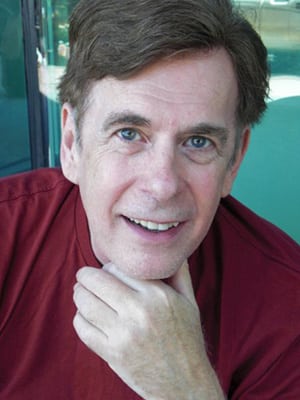 On Thursday, June 5, the National Academy of Television Arts & Sciences (NATAS), which oversees the Daytime Emmy® Awards, announced that on Sunday, June 22, its presentation of "The 41st Annual Daytime Emmy Awards" will mark the first time the organization will have presented the awards show exclusively online as a live stream. This follows NATAS being unable to secure a television deal for daytime's biggest night.
In an interview with Soaps In Depth, David Michaels, Senior Executive Director and Co-Executive Producer of the awards, answered several of the most burning questions fans and many in the industry wanted answered, including how streaming online will allow the awards show to air for a full two hour period, sans commercial interruption, rumors of the Daytime Emmys airing on TVGN, and the return of show clips.
ALSO READ: DAYTIME EMMYS: Spike Jones, Jr. and SJ2 Entertainment Named Producers of Telecast With Terry D. Peterson
With no commercial interruption, Michaels notes to In Depth that the telecast will include the presentation of 24 awards in a single night for the first time. "That's substantially more than we'd do on a [regular] broadcast. All the [regular] soap categories will be there. The new category for Web soaps will be there. So will the Special Class Special category. One of the nominees for that is the Jeanne Cooper tribute episode that 'The Young and the Restless' did. It was amazing."
Also returning as a result of more time are clips! "I made it clear that everyone wants to see clips. [The production company that's doing the show] has had our office send out a call for video to everybody. I know you're going to see a lot more video than you saw last year. I'm pushing hard to get the actor clips in there."
It was recently reported that TVGN had been in talks with NATAS on possibly airing the awards show on the cable network this year. "That's for next year," Michaels clarifies. "There's already talks for next year with a number of different places. We're very confident that it'll be back on television next year."
ALSO READ: DAYTIME EMMYS: NATAS Issues Casting Call For Hosts of Daytime Emmy Awards Red Carpet/Social Media Presentation
Scheduled to take place beginning at 8:00 PM EST/5:00 PM PST on Sunday, June 22, fans of programming airing between the hours of 2:00 AM and 6:00 PM can tune into www.daytimeemmys.net for the telecast, which will be streamed live from the Beverly Hilton Hotel in Beverly Hills, CA.