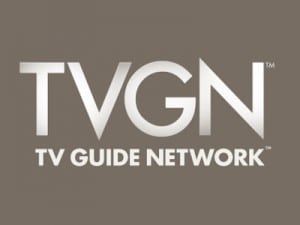 TVGN (TV Guide Network) announced today during its upfront presentation several new and returning series that will encompass more than 400 hours of original programming set to air on the network during the 2014-2015 television season. As part of its presentation, the network revealed that it is currently developing a new docu-series project from the producers of "Hatfields & McCoys" and "Gene Simmons Family Jewels" that follows former daytime and primetime soap stars as they attempt to produce a new primetime serialized drama that they will eventually star in.
According to the network, the yet-to-be announced cast will find themselves working together in front of and behind the cameras as they develop, pitch, and produce a new steamy series with the hopes of landing a pilot deal by the end of the season. The series will be produced by Thinkfactory Media, with Adam Reed, Adam Freeman and Leslie Greif serving as executive producers.
The addition of a soap opera related original series follows TVGN's acquisition of the cable encore airing rights to CBS' "The Bold and the Beautiful" and "The Young and the Restless." CBS co-owns TVGN alongside Lionsgate Television.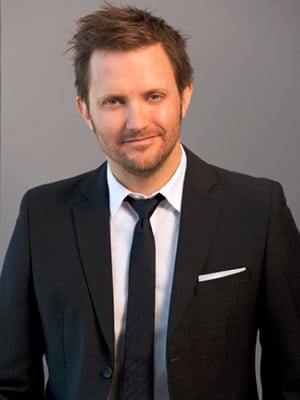 Commenting on its new and returning series and specials and those in development, Brad Schwartz, President, Entertainment and Media, TVGN, said, "Our programming celebrates entertainment and celebrity in a fun, vibrant tone and often with a comedic perspective that delivers the excitement of being a fan—because we're fans too." He added, "From the fan-fueled party cruise phenomenon with New Kids on The Block to celebrity-obsessed daily show 'Popsugar Now' to the best after-show on television 'Big Brother: After Dark,' we are putting ourselves right in the middle of fandom culture."
Full Descriptions of TVGN's 2014-2015 programming lineup is as follows:
ORIGINAL SERIES AND SPECIALS:
ROCK THIS BOAT: NEW KIDS ON THE BLOCK
Die-hard fans take the vacation of a lifetime when they board a cruise for a week-long party on the high seas with America's favorite bands. The first group to headline this all-new eight-episode series franchise is New Kids on the Block (NKOTB), one of the hottest boy bands in music history with more than 80 million albums sold worldwide, countless sold-out tours and record-breaking #1 hit songs. For the past five years, NKOTB has sold out its wildly popular concert cruises, and for the first time ever, cameras will follow the fun, free-spirited voyage of a few select groups of super fans at sea with the band mates of NKOTB. In addition, TVGN will air a 30-minute television special dedicated to the casting for ROCK THIS BOAT: NKOTB to showcase all the fun and fandom. ROCK THIS BOAT: NKOTB and ROCK THIS BOAT: NKOTB casting special are produced by Jarrett Creative Group in association with Executive Producer and NKOTB band member Donnie Wahlberg.

THE SORRENTINOS
Mike "The Situation" Sorrentino rose to meteoric fame as one of reality TV's biggest stars, but his world came crashing down after a battle with addiction. This docu-comedy ensemble series follows life after reality as Mike makes a comeback and shares the spotlight with his family—mom Linda (mother), Marc (middle brother), Melissa (sister) and Frank (older brother). With the support of his family, who walk the line between abounding love and sibling rivalry, viewers will have access into this family's everyday life—the good, the bad and the funny. THE SORRENTINOS is produced by Jarrett Creative Group.

UNUSUALLY THICKE
UNUSUALLY THICKE stars a real-life modern family—TV icon Alan Thicke, his beautiful, spicy and much-younger wife Tanya, and his dry-witted, often-opinionated 16-year-old son Carter—in a series that follows the fun and humor that happens in their everyday lives. Dozens of celebrity appearances are featured throughout the season, including Robin Thicke, David Hasselhoff, Bob Saget, Magic Johnson, Wayne Gretzky, John Stamos, Bill Maher, Tom Green, and many more. UNUSUALLY THICKE premiered to strong ratings on April 16 and is currently airing on TVGN on Wednesdays at 10:00 PM, ET/PT. It is a 14-episode original series that blends reality television with situation comedy, and is produced by Peacock Alley Entertainment.

WATCH! TV
TVGN will premiere a primetime television event special that goes behind the scenes of CBS's Watch! Magazine as it takes today's biggest stars to exotic destinations for high-end photo shoots with the world's best photographers. Premiering this summer, the WATCH! TV special will feature Michael Weatherly ("NCIS") at the Mandarin Oriental in Hyde Park, London and Rachelle Lefevre ("Under the Dome") at the Four Seasons Hotel in Hampshire, England and at Jane Austen's House Museum in Hampshire. WATCH! TV is produced by TV Guide Productions.
RETURNING SERIES AND SPECIALS:
BIG BROTHER: AFTER DARK
For the second year in a row, TVGN will be the exclusive television destination for BIG BROTHER: AFTER DARK, the live, late night companion show to CBS's BIG BROTHER, one of television's most talked-about and socially engaged reality series. BIG BROTHER: AFTER DARK gives fans of the popular reality series an unfiltered, late night look at life in the "Big Brother House." The show features a live television feed from inside the house, where nothing is sacred and anything goes.

"TVGN LIVE WITH ET" at the Oscars® and Grammy Awards®
ENTERTAINMENT TONIGHT, television's #1 syndicated entertainment show from CBS Television Distribution, will produce a live red carpet show that will air on TVGN leading up to television's biggest award shows, the Oscars and the Grammy Awards.

EXCLUSIVE CABLE PREMIERES FROM CBS TELEVISION NETWORK
TVGN will bring viewers exclusive cable premieres of big events like The Tony® Awards, The Grammy®-related specials, ACM Awards Salute to the Troops Concert Special, A Home for the Holidays, and The Victoria's Secret Fashion show.

POPSUGAR NOW
POPSUGAR NOW is a daily half-hour entertainment show airing weeknights at 6:00 PM, ET/PT that delivers all of the top stories in celebrity news, fashion, lifestyle and pop culture. Based on the hugely popular online media network POPSUGAR, which reaches more than 22 million unique users and 51 million video views per month across all of its sites, POPSUGAR NOW is shot live from its studios in New York, Los Angeles and San Francisco every day to bring viewers the latest trends and breaking news. POPSUGAR NOW is produced by POPSUGAR.

THE STORY BEHIND
This series continues with six new episodes that go behind the scenes of TV's greatest hits and most iconic shows, and how they got their start. THE STORY BEHIND reveals stories straight from the set with exclusive on-camera interviews with all the insider players from cast members to producers to television executives. Each one-hour episode of THE STORY BEHIND will be dedicated to a different show including current fan-favorites on broadcast and cable television, as well as classic shows that have endured the test of time. THE STORY BEHIND is produced by TV Guide Productions.
DEVELOPMENT PROJECTS:
SING IT ON (Working Title)
From the company behind "American Idol" and "So You Think You Can Dance," SING IT ON is the real-life "Pitch Perfect," with steeper competition and higher stakes. This docu-series follows the world of collegiate a cappella groups across the U.S. and their journey as they prepare for and compete in the top a cappella competition in the country, the ICCA (International Championship of Collegiate A Cappella). SING IT ON is produced by a CORE Media Group company, with Jennifer O'Connell and Teri Wagner Flynn serving as Executive Producers. Jenny Ramirez, Glenn Stickley and Amanda Newman serve as Co-Executive Producers.

SOAP TOWN (Working Title)
From the producers of "Hatfields & McCoys" and "Gene Simmons Family Jewels" comes SOAP TOWN—a new docu-series which follows a group of former daytime and primetime soap stars as they attempt to produce a new primetime serial drama to star in. The cast will need to work in front of and behind the cameras as they develop, pitch, and produce this new steamy series hoping to land a pilot deal by the end of the season. SOAP TOWN is being produced by Thinkfactory Media, with Adam Reed, Adam Freeman and Leslie Greif, serving as Executive Producers.

JET TO THE SET (Working Title)
This travelogue show is a mix of Hollywood lifestyle and adventure, as viewers are transported to TV and film locations across the country to unveil the hottest hotels, restaurants, beaches, bars, nightclubs and retail stores that celebrities frequent while on location. The show will feature travel experiences from two perspectives—economical versus splurge. JET TO THE SET is produced by Rogue Atlas Productions in association with Lionsgate Television, with Laurie Feltheimer, Carly Steel and Eli Frankel serving as Executive Producers.