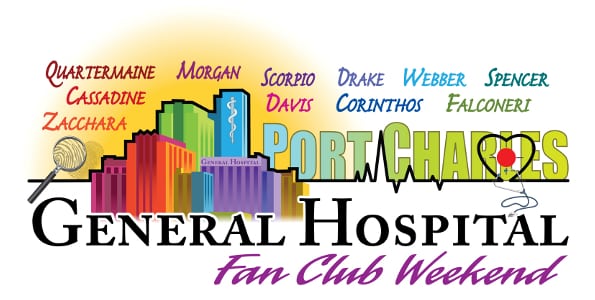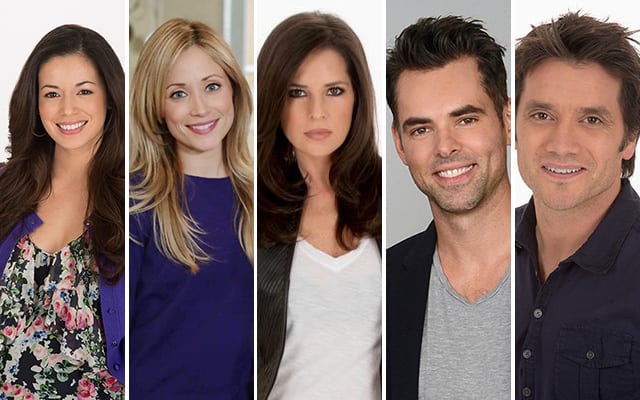 As part of the "General Hospital" Fan Club Weekend, fans of the daytime soap will be able to enjoy several events hosted by the official General Hospital Fan Club. The events include "Cookies & Cream" with Teresa Castillo (Sabrina) and Emme Rylan (Lulu), Boys || Men with Jason Thompson and Dominic Zamprogna, and Friday Night with Monaco (Kelly Monaco, that is).
With tickets ranging from as low as $85 to high as $110, fans will enjoy plenty of Q&A time with the actors, along with autograph signing and photographs, behind the scenes revelations, drinks, food, games and trivia, and MUCH more.
To purchase tickets by mail, fans must include their money order along with their order form and mail it to PO Box 96737, Houston, Texas 77213 with the event name and c/o GHFC preceding the address (see below for clarity). Money orders must be made out to Olga Morris to be processed. Events tickets can also be purchased online via PayPal, but keep mind that a shipping and handling processing fee of $5 is included in online purchases.
Cookies & Cream with Teresa and Emme
Date: Friday, August 1, 2014

Time: 3:00 PM to 6:00 PM

Price: $90 / $95 (Online purchase)

Mailing Information:

Emme & Teresa Event
C/O GHFC
PO Box 96737
Houston, Texas 77213

NOTE OF INTEREST: You may send only 1 money order for all the events you are attending that I am hosting. However you must send an order form for each event / please do not combine them. Only the MO. If you want to sit together you "must' purchase your tickets together. Please do not ask to be seated with someone if you did not purchase your ticket with that person or group. Once tickets arrive, seats cannot be added to a particular order. No exceptions.

Each order must include the name and all required information for every single ticket purchased. Required information will be name, address, city, state and email address. No information = no ticket. This includes orders for several individuals being mailed to one address. Use the back of this form if you need extra room to list this information. No SASE this year as we are going green. Your ticket/confirmation will be emailed to you.
Friday Night with Monaco
Date: Friday, August 1, 2014

Time: 7:00 PM to 10:00 PM

Price: $85 / $90 (Online purchase)

Mailing Information:

Kelly Monaco Event
C/O GHFC
PO Box 96737
Houston, Texas 77213

NOTE OF INTEREST: You may send only 1 money order for all the events you are attending that I am hosting. However you must send an order form for each event / please do not combine them. Only the MO. If you want to sit together you "must' purchase your tickets together. Please do not ask to be seated with someone if you did not purchase your ticket with that person or group. Once tickets arrive, seats cannot be added to a particular order. No exceptions.

Each order must include the name and all required information for every single ticket purchased. Required information will be name, address, city, state and email address. No information = no ticket. This includes orders for several individuals being mailed to one address. Use the back of this form if you need extra room to list this information. No SASE this year as we are going green. Your ticket/confirmation will be emailed to you.

***ALL Tickets are non-refundable***
Boys || Men with Jason and Dominic
Date: Saturday, August 2, 2014

Time: 6:00 PM to 9:00 PM

Price: $110 / $115 (Online purchase)

Mailing Information:

Dominic & Jason Event
C/O GHFC
PO Box 96737
Houston, Texas 77213

NOTE OF INTEREST: You may send only 1 money order for all the events you are attending that I am hosting. However you must send an order form for each event / please do not combine them. Only the MO. If you want to sit together you "must' purchase your tickets together. Please do not ask to be seated with someone if you did not purchase your ticket with that person or group. Once tickets arrive, seats cannot be added to a particular order. No exceptions.

Each order must include the name and all required information for every single ticket purchased. Required information will be name, address, city, state and email address. No information = no ticket. This includes orders for several individuals being mailed to one address. Use the back of this form if you need extra room to list this information. No SASE this year as we are going green. Your ticket/confirmation will be emailed to you.

***ALL Tickets are non-refundable***