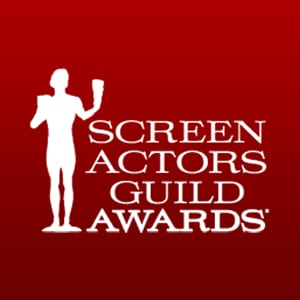 Get ready for a star studded event, because the nominees for the 20th Annual Screen Actors Guild Awards for outstanding performances in 2013 have been officially been announced, and the list is pretty spectacular! Five film and eight television categories, as well as the SAG Awards honors for outstanding action performances by film and television stunt ensembles, are included in this year's nominations, which honor a variety of stars like Tom Hanks, Matthew McConaughey, Alec Baldwin, Oprah Winfrey, Sandra Bullock and "Scandal's" Kerry Washington.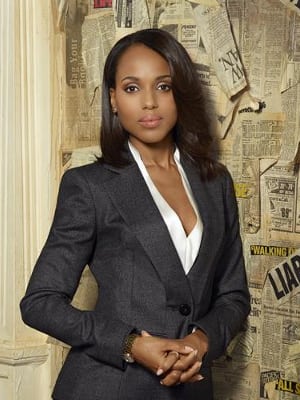 The popular television event announcing the official winners will be simulcast live nationally on both TNT and TBS on Saturday, January 18, at 8PM EST/5PM PT from the Los Angeles Shrine Exposition Center. An encore performance will immediately follow on TNT at 10PM ET/7PM PT. In addition, recipients from the stunt ensemble honors will be announced from the SAG Awards red carpet during the sagawards.tntdrama.com, tbs.com, and People.com live Red Carpet Pre-Show webcasts beginning at 6PM ET/3PM PT.
For a complete list of this year's Screen Actors Guild nominees, click beyond the jump!
 20th ANNUAL SCREEN ACTORS GUILD AWARDS NOMINATIONS
THEATRICAL MOTION PICTURES
Outstanding Performance by a Male Actor in a Leading Role
BRUCE DERN / Woody Grant – "NEBRASKA" (Paramount Pictures)
CHIWETEL EJIOFOR / Solomon Northup – "12 YEARS A SLAVE" (Fox Searchlight Pictures)
TOM HANKS / Capt. Richard Phillips – "CAPTAIN PHILLIPS" (Columbia Pictures)
MATTHEW McCONAUGHEY / Ron Woodroof – "DALLAS BUYERS CLUB" (Focus Features)
FOREST WHITAKER / Cecil Gaines – "LEE DANIELS' THE BUTLER" (The Weinstein Company)
Outstanding Performance by a Female Actor in a Leading Role
CATE BLANCHETT / Jasmine – "BLUE JASMINE" (Sony Pictures Classics)
SANDRA BULLOCK / Ryan Stone – "GRAVITY" (Warner Bros. Pictures)
JUDI DENCH / Philomena Lee – "PHILOMENA" (The Weinstein Company)
MERYL STREEP / Violet Weston – "AUGUST: OSAGE COUNTY" (The Weinstein Company)
EMMA THOMPSON / P.L. Travers – "SAVING MR. BANKS" (Walt Disney Pictures)
Outstanding Performance by a Male Actor in a Supporting Role
BARKHAD ABDI / Muse – "CAPTAIN PHILLIPS" (Columbia Pictures)
DANIEL BRÜHL / Niki Lauda – "RUSH" (Universal Pictures)
MICHAEL FASSBENDER / Edwin Epps – "12 YEARS A SLAVE" (Fox Searchlight Pictures)
JAMES GANDOLFINI / Albert – "ENOUGH SAID" (Fox Searchlight Pictures)
JARED LETO / Rayon – "DALLAS BUYERS CLUB" (Focus Features)
Outstanding Performance by a Female Actor in a Supporting Role
JENNIFER LAWRENCE / Rosalyn Rosenfeld – "AMERICAN HUSTLE" (Columbia Pictures)
LUPITA NYONG'O / Patsey – "12 YEARS A SLAVE" (Fox Searchlight Pictures)
JULIA ROBERTS / Barbara Weston – "AUGUST: OSAGE COUNTY" (The Weinstein Company)
JUNE SQUIBB / Kate Grant – "NEBRASKA" (Paramount Pictures)
OPRAH WINFREY / Gloria Gaines – "LEE DANIELS' THE BUTLER" (The Weinstein Company)
Outstanding Performance by a Cast in a Motion Picture
12 YEARS A SLAVE (Fox Searchlight Pictures)
BENEDICT CUMBERBATCH / Ford
PAUL DANO / Tibeats
GARRET DILLAHUNT / Armsby
CHIWETEL EJIOFOR / Solomon Northup
MICHAEL FASSBENDER / Edwin Epps
PAUL GIAMATTI / Freeman
SCOOT McNAIRY / Brown
LUPITA NYONG'O / Patsey
ADEPERO ODUYE / Eliza
SARAH PAULSON / Mistress Epps
BRAD PITT / Bass
MICHAEL KENNETH WILLIAMS / Robert
ALFRE WOODARD / Mistress Shaw
AMERICAN HUSTLE (Columbia Pictures)
AMY ADAMS / Sydney Prosser
CHRISTIAN BALE / Irving Rosenfeld
LOUIS C.K. / Stoddard Thorsen
BRADLEY COOPER / Richie DiMaso
PAUL HERMAN / Alfonse Simone
JACK HUSTON / Pete Musane
JENNIFER LAWRENCE / Rosalyn Rosenfeld
ALESSANDRO NIVOLA / Federal Prosecutor
MICHAEL PEÑA / Sheik (Agent Hernandez)
JEREMY RENNER / Mayor Carmine Polito
ELISABETH RÖHM / Dolly Polito
SHEA WHIGHAM / Carl Elway
AUGUST: OSAGE COUNTY (The Weinstein Company)
ABIGAIL BRESLIN / Jean Fordham
CHRIS COOPER / Charles Aiken
BENEDICT CUMBERBATCH / "Little" Charles Aiken
JULIETTE LEWIS / Karen Weston
MARGO MARTINDALE / Mattie Fae Aiken
EWAN McGREGOR / Bill Fordham
DERMOT MULRONEY / Steve
JULIANNE NICHOLSON / Ivy Weston
JULIA ROBERTS / Barbara Weston
SAM SHEPARD / Beverly Weston
MERYL STREEP / Violet Weston
MISTY UPHAM / Johnna
DALLAS BUYERS CLUB (Focus Features)
JENNIFER GARNER / Dr. Eve Saks
MATTHEW McCONAUGHEY / Ron Woodroof
JARED LETO / Rayon
DENIS O'HARE / Dr. Sevard
DALLAS ROBERTS / David Wayne
STEVE ZAHN / Tucker
LEE DANIELS' THE BUTLER (The Weinstein Company)
MARIAH CAREY / Hattie Pearl
JOHN CUSACK / Richard Nixon
JANE FONDA / Nancy Reagan
CUBA GOODING, JR. / Carter Wilson
TERRENCE HOWARD / Howard
LENNY KRAVITZ / James Holloway
JAMES MARSDEN / John F. Kennedy
DAVID OYELOWO / Louis Gaines
ALEX PETTYFER / Thomas Westfall
VANESSA REDGRAVE / Annabeth Westfall
ALAN RICKMAN / Ronald Reagan
LIEV SCHREIBER / Lyndon B. Johnson
FOREST WHITAKER / Cecil Gaines
ROBIN WILLIAMS / Dwight D. Eisenhower
OPRAH WINFREY / Gloria Gaines
TELEVISION PROGRAMS
Outstanding Performance by a Male Actor in a Television Movie or Miniseries
MATT DAMON / Scott Thorson – "BEHIND THE CANDELABRA" (HBO)
MICHAEL DOUGLAS / Liberace – "BEHIND THE CANDELABRA" (HBO)
JEREMY IRONS / King Henry IV – "THE HOLLOW CROWN" (WNET/Thirteen)
ROB LOWE / John F. Kennedy – "KILLING KENNEDY" (National Geographic Channel)
AL PACINO / Phil Spector – "PHIL SPECTOR" (HBO)
Outstanding Performance by a Female Actor in a Television Movie or Miniseries
ANGELA BASSETT / Coretta Scott King – "BETTY & CORETTA" (Lifetime)
HELENA BONHAM CARTER / Elizabeth Taylor – "BURTON AND TAYLOR" (BBC America)
HOLLY HUNTER / G.J. – "TOP OF THE LAKE" (Sundance Channel)
HELEN MIRREN / Linda Kenney Baden – "PHIL SPECTOR" (HBO)
ELISABETH MOSS / Robin Griffin – "TOP OF THE LAKE" (Sundance Channel)
Outstanding Performance by a Male Actor in a Drama Series
STEVE BUSCEMI / Enoch "Nucky" Thompson – "BOARDWALK EMPIRE" (HBO)
BRYAN CRANSTON / Walter White – "BREAKING BAD" (AMC)
JEFF DANIELS / Will McAvoy – "THE NEWSROOM" (HBO)
PETER DINKLAGE / Tyrion Lannister – "GAME OF THRONES" (HBO)
KEVIN SPACEY / Francis Underwood – "HOUSE OF CARDS" (Netflix)
Outstanding Performance by a Female Actor in a Drama Series
CLAIRE DANES / Carrie Mathison – "HOMELAND" (Showtime)
ANNA GUNN / Skyler White – "BREAKING BAD" (AMC)
JESSICA LANGE / Fiona Goode – "AMERICAN HORROR STORY: COVEN" (FX)
MAGGIE SMITH / Violet, Dowager Countess of Grantham – "DOWNTON ABBEY" (PBS)
KERRY WASHINGTON / Olivia Pope – "SCANDAL" (ABC)
Outstanding Performance by a Male Actor in a Comedy Series
ALEC BALDWIN / Jack Donaghy – "30 ROCK" (NBC)
JASON BATEMAN / Michael Bluth – "ARRESTED DEVELOPMENT" (Netflix)
TY BURRELL / Phil Dunphy – "MODERN FAMILY" (ABC)
DON CHEADLE / Martin "Marty" Kaan – "HOUSE OF LIES" (Showtime)
JIM PARSONS / Sheldon Cooper – "THE BIG BANG THEORY" (CBS)
Outstanding Performance by a Female Actor in a Comedy Series
MAYIM BIALIK / Amy Farrah Fowler – "THE BIG BANG THEORY" (CBS)
JULIE BOWEN / Claire Dunphy – "MODERN FAMILY" (ABC)
EDIE FALCO / Jackie Peyton – "NURSE JACKIE" (Showtime)
TINA FEY / Liz Lemon – "30 ROCK" (NBC)
JULIA LOUIS-DREYFUS / Vice President Selina Meyer – "VEEP" (HBO)
Outstanding Performance by an Ensemble in a Drama Series
BOARDWALK EMPIRE (HBO)
PATRICIA ARQUETTE / Sally Wheet
MARGOT BINGHAM / Daughter Maitland
STEVE BUSCEMI / Enoch "Nucky" Thompson
BRIAN GERAGHTY / Agent Warren Knox
STEPHEN GRAHAM / Al Capone
ERIK LA RAY HARVEY / Dunn Purnsley
JACK HUSTON / Richard Harrow
RON LIVINGSTON / Roy Phillips
DOMENICK LOMBARDOZZI / Ralph Capone
GRETCHEN MOL / Gillian Darmody
BEN ROSENFIELD / Willie Thompson
PAUL SPARKS / Mickey Doyle
MICHAEL STUHLBARG / Arnold Rothstein
NISI STURGIS / June Thompson
JACOB WARE / Agent Selby
SHEA WHIGHAM / Elias "Eli" Thompson
MICHAEL KENNETH WILLIAMS / "Chalky" White
JEFFREY WRIGHT / Valentin Narcisse
BREAKING BAD (AMC)
MICHAEL BOWEN / Uncle Jack
BETSY BRANDT / Marie Schrader
BRYAN CRANSTON / Walter White
LAVELL CRAWFORD / Huell
TAIT FLETCHER / Lester
LAURA FRASER / Lydia Rodarte-Quale
ANNA GUNN / Skyler White
MATTHEW T. METZLER / Matt
RJ MITTE / Walter White Jr.
DEAN NORRIS / Hank Schrader
BOB ODENKIRK / Saul Goodman
AARON PAUL / Jesse Pinkman
JESSE PLEMONS / Todd
STEVEN MICHAEL QUEZADA / Gomez
KEVIN RANKIN / Kenny
PATRICK SANE / Frankie
DOWNTON ABBEY (PBS)
HUGH BONNEVILLE / Robert, Earl of Grantham
LAURA CARMICHAEL / Lady Edith Crawley
JIM CARTER / Mr. Carson
BRENDAN COYLE / John Bates
MICHELLE DOCKERY / Lady Mary Crawley
KEVIN DOYLE / Molesley
JESSICA BROWN FINDLAY / Lady Sybil Crawley
SIOBHAN FINNERAN / Sarah O'Brien
JOANNE FROGGATT / Anna Bates
ROB JAMES-COLLIER / Thomas Barrow
ALLEN LEECH / Tom Branson
PHYLLIS LOGAN / Mrs. Hughes
ELIZABETH McGOVERN / Cora, Countess of Grantham
SOPHIE McSHERA / Daisy
MATT MILNE / Alfred
LESLEY NICOL / Mrs. Patmore
AMY NUTTALL / Ethel
DAVID ROBB / Dr. Clarkson
MAGGIE SMITH / Violet, Dowager Countess of Grantham
ED SPELEERS / Jimmy
DAN STEVENS / Matthew Crawley
CARA THEOBOLD / Ivy
PENELOPE WILTON / Isobel Crawley
GAME OF THRONES (HBO)
ALFIE ALLEN / Theon Greyjoy
JOHN BRADLEY / Samwell Tarly
OONA CHAPLIN / Talisa Maegyr
GWENDOLINE CHRISTIE / Brienne of Tarth
EMILIA CLARKE / Daenerys Targaryen
NIKOLAJ COSTER-WALDAU / Jaime Lannister
MACKENZIE CROOK / Orell
CHARLES DANCE / Tywin Lannister
JOE DEMPSIE / Gendry
PETER DINKLAGE / Tyrion Lannister
NATALIE DORMER / Margaery Tyrell
NATHALIE EMMANUEL / Missandei
MICHELLE FAIRLEY / Lady Catelyn Stark
JACK GLEESON / Joffrey Baratheon
IAIN GLEN / Ser Jorah Mormont
KIT HARINGTON / Jon Snow
LENA HEADEY /Cersei Lannister
ISAAC HEMPSTEAD WRIGHT / Brandon "Bran" Stark
KRISTOFER HIVJU / Tormund Giantsbane
PAUL KAYE / Thoros of Myr
SIBEL KEKILLI / Shae
ROSE LESLIE / Ygritte
RICHARD MADDEN / Robb Stark
RORY McCANN / Sandor "The Hound" Clegane
MICHAEL McELHATTON / Roose Bolton
IAN McELHINNEY / Barristan Selmy
PHILIP McGINLEY / Anguy
HANNAH MURRAY / Gilly
IWAN RHEON / Ramsay Snow
SOPHIE TURNER / Sansa Stark
CARICE VAN HOUTEN / Melisandre
MAISIE WILLIAMS / Arya Stark
HOMELAND (Showtime)
F. MURRAY ABRAHAM / Dar Adal
SARITA CHOUDHURY / Mira Berenson
CLAIRE DANES / Carrie Mathison
RUPERT FRIEND / Peter Quinn
TRACY LETTS / Sen. Andrew Lockhart
DAMIAN LEWIS / Nicholas Brody
MANDY PATINKIN / Saul Berenson
MORGAN SAYLOR / Dana Brody
Outstanding Performance by an Ensemble in a Comedy Series
30 ROCK (NBC)
SCOTT ADSIT / Pete Hornberger
ALEC BALDWIN / Jack Donaghy
KATRINA BOWDEN / Cerie
KEVIN BROWN / Dot Com
GRIZZ CHAPMAN / Grizz
TINA FEY / Liz Lemon
JUDAH FRIEDLANDER / Frank Rossitano
JANE KRAKOWSKI / Jenna Maroney
JOHN LUTZ / Lutz
JAMES MARSDEN / Criss
JACK McBRAYER / Kenneth Parcell
TRACY MORGAN / Tracy Jordan
KEITH POWELL / Toofer
ARRESTED DEVELOPMENT (Netflix)
WILL ARNETT / George Oscar "G.O.B." Bluth II
JASON BATEMAN / Michael Bluth
JOHN BEARD / Himself
MICHAEL CERA / George-Michael Bluth
DAVID CROSS / Tobias Fünke
PORTIA DE ROSSI / Lindsay Bluth Fünke
ISLA FISHER / Rebel Alley
TONY HALE / Buster Bluth
RON HOWARD / Narrator/Himself
LIZA MINNELLI / Lucille Austero
ALIA SHAWKAT / Maeby Fünke
JEFFREY TAMBOR / George Bluth, Sr./Oscar Bluth
JESSICA WALTER / Lucille Bluth
HENRY WINKLER / Barry Zuckerkorn
THE BIG BANG THEORY (CBS)
MAYIM BIALIK / Amy Farrah Fowler
KALEY CUOCO / Penny
JOHNNY GALECKI / Leonard Hofstadter
SIMON HELBERG / Howard Wolowitz
KUNAL NAYYAR / Rajesh Koothrappali
JIM PARSONS / Sheldon Cooper
MELISSA RAUCH / Bernadette Rostenkowski
MODERN FAMILY (ABC)
JULIE BOWEN / Claire Dunphy
TY BURRELL / Phil Dunphy
AUBREY ANDERSON EMMONS / Lily Tucker-Pritchett
JESSE TYLER FERGUSON / Mitchell Pritchett
NOLAN GOULD / Luke Dunphy
SARAH HYLAND / Haley Dunphy
ED O'NEILL / Jay Pritchett
RICO RODRIGUEZ / Manny Delgado
ERIC STONESTREET / Cameron Tucker
SOFIA VERGARA / Gloria Delgado-Pritchett
ARIEL WINTER / Alex Dunphy
VEEP (HBO)
SUFE BRADSHAW / Sue Wilson
ANNA CHLUMSKY / Amy Brookheimer
GARY COLE / Kent Davidson
KEVIN DUNN / Ben Cafferty
TONY HALE / Gary Walsh
JULIA LOUIS-DREYFUS / Vice President Selina Meyer
REID SCOTT / Dan Egan
TIMOTHY SIMONS / Jonah Ryan
MATT WALSH / Mike McLintock
SAG AWARDS® HONORS FOR STUNT ENSEMBLES
Outstanding Action Performance by a Stunt Ensemble in a Motion Picture
ALL IS LOST (Lionsgate)
FAST & FURIOUS 6 (Universal Pictures)
LONE SURVIVOR (Universal Pictures)
RUSH (Universal Pictures)
THE WOLVERINE (20th Century Fox)
Outstanding Action Performance by a Stunt Ensemble in a Comedy or Drama Series
BOARDWALK EMPIRE (HBO)
BREAKING BAD (AMC)
GAME OF THRONES (HBO)
HOMELAND (Showtime)
THE WALKING DEAD (AMC)
LIFE ACHIEVEMENT AWARD
Screen Actors Guild 50th Annual Life Achievement Award