Longtime 'Y&R' Castmember Doug Davidson Discusses Soap's Spectacular 25 Year Streak as TV's Number One Rated Daytime Drama!
Jill Johnson/JPI Studios; Cliff Lipson/CBS (insert)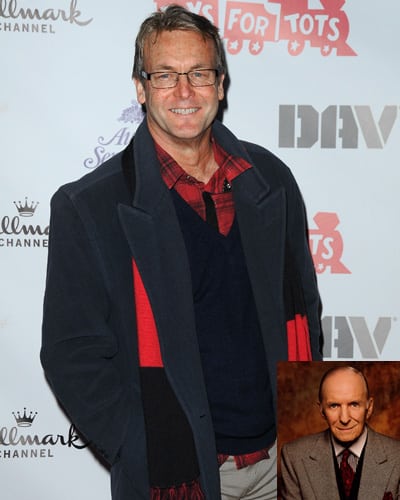 The cast and crew of "The Young and the Restless" have a major milestone to smile about: The CBS sudser has officially marked its 25 year anniversary of being the number one rated soap opera on national television! In honor of the very special occasion, Soap Opera Network spoke with longtime castmember Doug Davidson (Paul Williams), who's been with the show since 1978, to discuss the elements that have gone into keeping "Y&R" in the coveted top-notch position for so long.
Lasting a quarter of a century as the number one show in its genre is quite a feat, and it's one that Davidson and the rest of the "Y&R" cast and crew credits to creator William J. Bell, who poured his heart and soul into putting together a believable product with a rich cast of characters. "It's an amazing streak of time [being in the number one spot]," Davidson begins. "It's been absolutely fabulous and a testament to Bill and what he started 40 years ago. I know that when I was working closely with him, [writing the show was] pretty much all he did. I had visions of him Christmas morning, when his kids were opening packages, taking notes on wrapping paper about what he wanted his characters to do. And I know to some degree, it was very true. I mean, he just wouldn't stop thinking about it."
That passion and dedication eventually made the show what it is today, but as Davidson recalls, it wasn't an easy road to the number one spot, and there were many bumps along the way. "Bill originally created the show as a half hour, and… when he went to an hour [in 1980], he had to redevelop his format to make it a little sleeker for the hour show," the actor explains. "He did it, and once he got it, it started rolling [into becoming the number one show], and it was a beautiful thing to behold."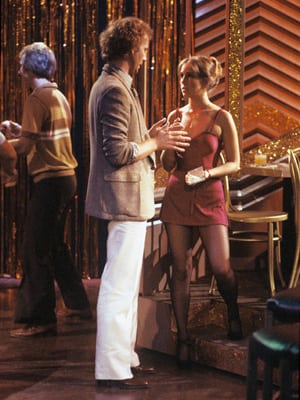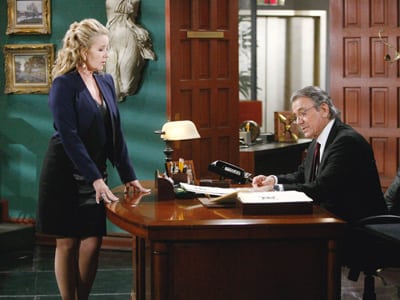 When "Y&R" finally nabbed the number one spot in December of 1988, "General Hospital" was coming off of a high with the Luke (Anthony Geary) and Laura (Genie Francis) saga. "It didn't look like they were going to give up [their place in the ratings] any time soon. And Bill did a couple of things: He took me out of what was a gumshoe office, and because it was the age of the yuppies, he made Paul upscale and gave him a gold card — he gave me my first adult storyline — and he was also developing the relationship between Nikki (Melody Thomas Scott) and Victor (Eric Braeden), so a lot of things came to a high point at that juncture," he recalls. "So to reach the number one spot and beat 'General Hospital' after their firm grip with that Luke and Laura saga was amazing in and of itself. And [also], our time slots were totally different. They were in the afternoon, after school, and it was before people were regularly recording episodes, and so it made a huge difference to us to not have that young demographic available in our time slot. So to be able to beat "GH" without the young demographic at our beck and call was pretty amazing. And then the iron clad grip for 25 years has been pretty spectacular."
Despite the fact that Bell no longer has a physical hand in the show's evolution, honoring his vision and attention to character-driven storylines is the formula that most, if not all, of the current "Y&R" cast and crew would say is their key to continued success. And this formula, according to Davidson, has never been more examined than in the show's recent history. "You really have to look at the bones of this show that he built and the people that tried to make his vision reach the screen after he retired in 1997," he says. "We've had our moments, but I don't think we've ever been stronger since he retired. His vision, at least in the last year and half or so, has been held very close to our producers and our network. I know for a fact that they studied his shows and became students of what makes the 'Young and the Restless,' and I've got say, from seeing all aspects of it, they've done a superior job. In the last year and a half, I've got to say, it's been more like a Bill Bell show than it has since he left in 97 — [it embodies] his focus on character development and the fact that it's about the people in the town of Genoa City and their lives. We're not freezing Port Charles, we're not having aliens from outer space. It's really about the humans that live in this city. And it's about their loves, their losses, their victories. He always wrote with a heartbeat, and it has come to the fore again with this latest regime."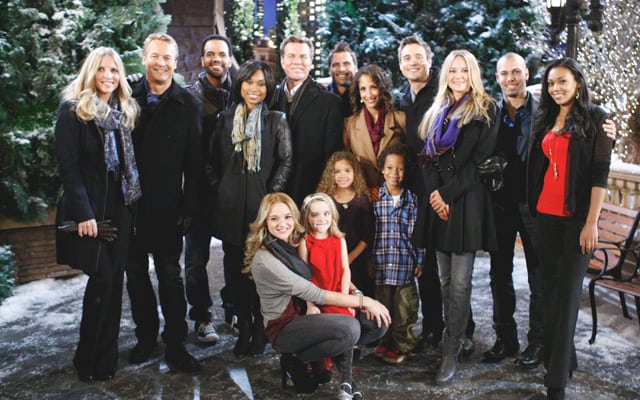 Then again, it's not just Bell and the current producers that keep "Y&R" thriving. The cast and crew also play a large part in keeping the show in the number one spot. "I'm never satisfied with the status quo," Davidson says. "I think every day, I'm not only critical of myself, but our show as a whole, and I'm not alone in our desire to keep putting out the best show we possible can under the new economic restrictions that we have."
Of course, if there is ever a moment when the cast and crew misses an important detail, he says you can bet your life that the fans will catch it! "There is a definite effort to have continuity and consistency and not have the pendulum swing with who the characters are," he explains. "There are certain ways that Paul will approach things, or Victor or Nikki or Jack or Billy or any of the other characters, who are all different. I know there's a huge effort to stay true to the characters, because that's what we're selling. And if you put something out there that our viewers don't think Victor would do, then you're going to hear about it, because they know him, and they know him very well. And I could say they probably know 25 characters like that. So there is a definite attempt to keep that intrical part of our storytelling accurate."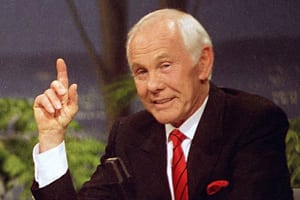 In fact, as Davidson explains, the entire cast and crew works hard every single day to produce the absolute best soap opera possible. "Johnny Carson said something once, he grew up in Nebraska, and he lived near a cleaners, and on the hangers and on the little notes on the receipts, it said, 'Work less than perfect displeases us greatly,' and I think that's pretty much the attitude for most people on our show," he notes. "We really, really try to put out the best, most entertaining hour that we possibly can. We never take [being in the number one slot] for granted, and it's great being on the number one show, but I can't say we could work any harder if we weren't. It's the pride that we have in the product that we're producing."