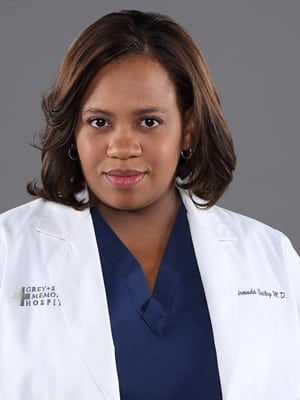 It looks like "Grey's Anatomy" star Chandra Wilson and hospitals are a match made in heaven: She's temporarily taking a break from her "Grey's" Seattle hospital home and visiting "General Hospital's" Port Charles!
"I grew up with ["GH"]; it holds such a place in my heart," the actress told Soaps In Depth, who broke the story. "Even though we've shared the same lot for 10 years, I can't talk to anybody on the lot… it's weird to see them because they're supposed to be in Port Charles! I have that kind of fan disconnect."
Funny enough, she initially credited "GH" star Roger Howarth (Franco) for helping her land the role! "Roger was visiting the 'Grey's' set, and we talked about it. Then, the following Friday, I got the call," she reveals. "I asked ["GH" executive producer] Frank [Valentini] if this was because of Roger, and he said, 'No. This has been in the works before.' So I don't know. But I'm glad it's happening!"
Which character Wilson will play also remains a mystery to the star, meaning it's quite possible that she'll be playing her 'Grey's' alter ego, Bailey! But will that be the case? Tune in on Tuesday, January 28 to find out!