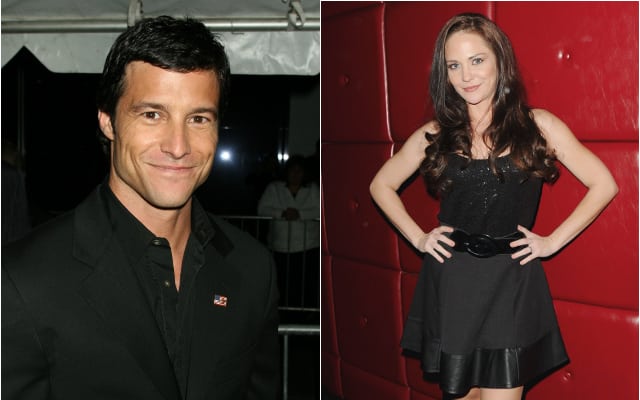 In its newest issue, Soap Opera Digest shed some light on Mark Collier's new role on NBC's "Days of our Lives." The actor, who debuts on the Wednesday, December 18 episode, is portraying Liam, who Adrienne Kiriakis (Judi Evans) sets up on a date with Jennifer Horton (Melissa Reeves). "I knew his first name was Liam, but not much more than that. He went to high school in Salem," shares the actor who began filming in August. Ironically, with Collier now on board, the "DAYS" cast now includes the first two actors who portrayed "As The World Turns'" Mike Kasnoff (Collier played the character from 2002-2007; Shawn Christian [Daniel Jonas] originated the role in 1994).
For more on what Collier has to say about his "DAYS" debut , pick up your copy of Digest on stands now.
Meanwhile, "Passions" alum Jade Harlow (ex-Jessica Bennett) is joining the cast as an as yet named character set to debut in January, according to the magazine. Rumors of Harlow's joining the soap first came to light in late November, which was right around the time the actress re-joined Twitter. In a posting, the actress said, "although I appreciate the luv & am flattered by the rumors, I can't confirm them to be true." The actress, who also plays Lianna on "The Bay," added to her comments when she said, "Just rumors. Lauren Koslow [Kate Roberts] & I share a manager & most everyone else from #Days I have met through the #TheBaytheSeries."
Turns out it wasn't just rumors!