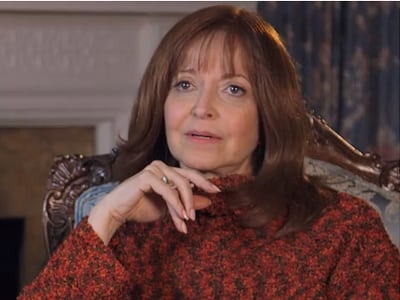 "All My Children" actress Francesca James (ex-Evelyn Johnson) is in the middle of a plot fit for a thriller film. According to The New York Post, the Emmy winner was named co-executer of the estate of recently deceased Broadway star Julie Harris, and friends and former employees of the Tony-winner are accusing James of "worming" her way into Harris' life, taking control of her business and medical affairs and alienating her from her son, Peter Gurian — all so she could inherit part of Harris' estimated 10 million fortune!
87-year-old Harris suffered congestive heart failure and passed away on August 24. Since then, several friends and longtime employees (some of which were fired by James) have come forward with the accusations set forth above. Kathryn Bowden, Harris' housekeeper for eight years prior to being fired by James in 2009, is one such former employee accusing James of questionable motives. "Francesca was very alluring, but very manipulative," Bowden say. "She worked her way into Julie's life, and then she took it over and got rid of everybody who was close to her."
However, James and Harris' attorney say otherwise. "There's no truth to any of these accusations," James says. "They are being made by disgruntled, fired employees."
For more on this straight-out-of-soaps story, click here.