It's been quite some time since Soap Opera Network last brought its readers a weekly breakdown of what's going to happen during the upcoming week of soaps. With our new sense of direction and focus as we get ready to enter a new year, and a new phase for the site, we thought it would be a great opportunity to get back into the previews game.
First things first, Soap Opera Network preview posts include the word "PreVUE" in their titles, which is our unique term for spoilers, previews, teasers, etc. This means that when you look for upcoming story for your favorite shows, "The Bold and the Beautiful," "Days of our Lives," "General Hospital" and "The Young and the Restless," and even some primetime shows, you should always expect the word "PreVUE" in the title. This helps clearly identity what the post is about and informs those not wishing to be spoiled to turn around and stop reading from that point forward. So, without further adieu, here's a look at what's going to happen this week (week of December 30, 2013 – January 2, 2014) in Los Angeles, Salem, Port Charles and Genoa City.
THIS WEEK ON: THE BOLD AND THE BEAUTIFUL
Zack Conroy returns as photographer Oliver Jones on the Thursday, January 2 episode, when he mixes it up with Quinn, Maya and Vincent during a photo shoot. Meanwhile in Hawaii, Wyatt and Hope continue to bond as Liam confronts Quinn over her manipulations.
LOOK FOR the quadrangle between Bill/Brooke/Katie/Ridge to kick into high gear when Bill makes a declaration.
THIS WEEK ON: DAYS OF OUR LIVES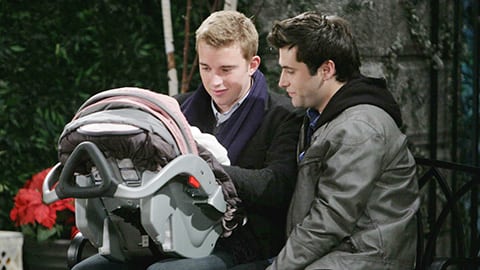 In this week's edition of "The Nick Fallon Murder," the Salem quintet (Gabi, Kate, Sami, EJ and Sonny) begin to panic when it looks like Will won't keep their secret regarding Nick Fallon's death. On the other side of town, Brady and Daniel get into it when the latter again accuses the former of using drugs. What will Eric and Nicole have to say about all this? Later, JJ continues to have daddy issues when he seeks to interrupt his mother's date with Liam, while Kate continues to plot against Jordan just as Rafe and his nurse get closer than ever before.
LOOK FOR Gabi to enlist EJ's help with an Abigail problem. How will Sami react? Also, LOOK FOR Chandler Massey to air for the final time as Will Horton on the Thursday, January 2 episode. Newcomer Guy Wilson takes over the role beginning Wednesday, January 8.
THIS WEEK ON: GENERAL HOSPITAL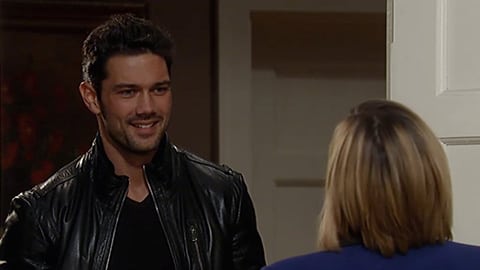 Ryan Paevey debuts on the Monday, December 30 episode, when viewers get their first glimpse of his character, Nathan West, who has joined the Port Charles Police Department as its newest detective. LOOK FOR the character to make his first move in town when Maxie Jones opens her door. Will sparks begin to fly? Monica gets disturbing news about her position as Chief of Staff, while Sam questions her doctor boyfriend Silas on what he wanted to tell her. Sonny and Morgan's relationship continues to wane following the warehouse incident, as Rafe continues to make a play for Molly's affections. How will TJ react? Ava is made aware of Silas's personal relationships. Should Sam begin to worry?
THIS WEEK ON: THE YOUNG AND THE RESTLESS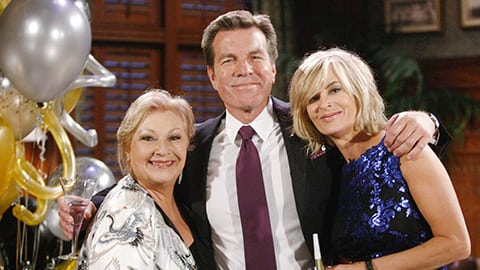 Genoa City gets ready to ring in the New Year when Ashley and Traci pay Jack a visit on the Tuesday, December 31 episode. Will the businessman take advice from his sisters? Avery and Adam discuss his relationship with Chelsea and what the future may hold for his little family, but with Victor close to the truth, should the youngest Newman be worried? Jill gets a shock from heaven. Billy and Kelly get hot and heavy, while Sharon faces a Stitchy situation, and yes…we mean Stitchy. Courtney continues to dodge the Zach situation.
LOOK FOR Dylan to want answers from Nikki about his father.