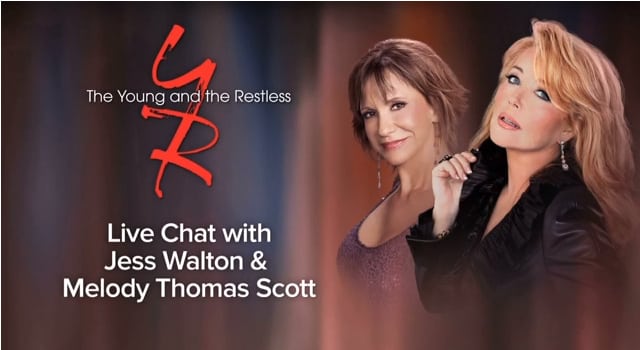 On Tuesday, November 12, "The Young and the Restless'" Jess Walton (Jill Foster Abbott) and Melody Thomas Scott (Nikki Newman) answered fan questions via CBS Connect, the premiere online social connection platform amongst the broadcast networks, which includes live chats with CBS stars via Twitter. Using the hashtag #AskYR, the chat with fans lasted roughly 35 minutes, which included questions varying from discussion on the Veterans day episodes, whether or not the ladies were able to come up with plots or storylines for their characters, which is particularly reserved for the writers of the show, as well as what their very first acting jobs were, just to name a few of the questions.
"It was probably one of the most fulfilling moments I've had on this show in 34 years," said Scott of the episodes that aired on Monday, November 11 and Tuesday, November 12, which found Nikki hosting a celebration in honor of the United States Veterans. Meanwhile, Walton admitted that she played a role in the development of the Cane storyline, which introduced fans to of daytime drama to Daniel Goddard's Cane Ashby. "It wasn't actually mine. I don't know if he wants to be named by name, [but] it was one of our soap opera magazine writers. I was talking to him one day and we were trying to find out some reason that would put Jeannie Cooper [Katherine Chancellor] and me at odds with each other again because it was getting altogether too lovey dovey." She added, "I came up with the storyline that she [Katherine] had stolen Phillip…That Phillip wasn't really dead and that she had stolen that baby at birth and that's how we came up with Cane on that whole thing." In response, Thomas Scott said, "I would never even dare to suggest a storyline."
For more from the ladies, watch the video chat below.