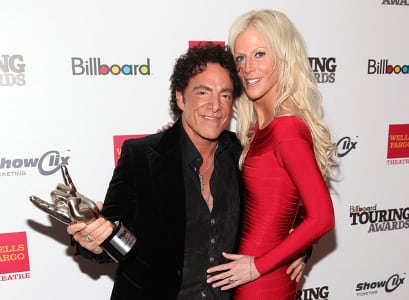 A bizarre story is making national news headlines: Michaele Salahi, notoriously known as the woman who crashed a White House party, and Journey musician Neal Schon are planning a "dream wedding" that will be broadcast on pay-per-view. And the soap opera twist comes in the form of "All My Children's" Cameron Mathison (ex-Ryan Lavery) acting as host!
Mathison will join Debbie Matenopoulos and Karyn Bryant on Sunday, December 15 to host the special event, which Schon says he's thrilled to be able to share with fans. "We were approached by a few networks wanting to tape, edit, and then broadcast the wedding as the beginning of a reality series focusing on our lives together," he explains. "Ultimately, we thought, 'Hey, why give up creative control when we can do the whole thing live and share the wedding and the music directly with our fans, who have been so incredible."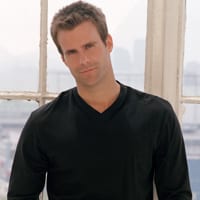 "This is truly my dream wedding," says Salahi, who made headlines back in 2009 when she and her ex-husband, Tareq, successfully snuck into a White House event without an invitation and managed to shake hands with President Obama. "I am so excited to share this incredible day with my best friend and the love of my life. My heart and home is where Neal is."
"Neal & Michaele: The Winter Wonderland Wedding and Music Event" will take place Sunday, December 15 with a suggested tab of $14.95. In addition to the wedding, Journey will perform — and some of the proceeds from the world's first PPV wedding will benefit typhoon relief in the Phillappines, home country of Journey lead singer Arnel Pineda.