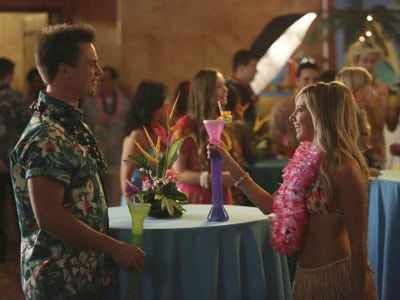 In case you haven't planned out your primetime viewing schedule for this evening, you might want to check out "The Bold and the Beautiful's" Darin Brooks on tonight's all new episode of ABC's "Super Fun Night" starring Rebel Wilson.
In the episode entitled "Engagement Party," Kimmie (Wilson) throws an engagement party for her sister Jazmine (Ashley Tisdale, pictured right alongside Brooks).
"Super Fun Night" airs at 9:30 PM ET/PT on ABC.