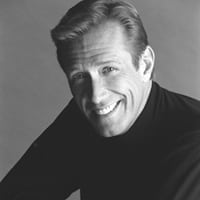 "All My Children's" Walt Willey (ex-Jack Montgomery) has traded in his Pine Valley cohorts for some characters with much less sex appeal: a group of puppets!
The actor recently joined "Snorf!," a live variety show featuring fake furry friends that follows in the footsteps of "Hee Haw," "The Carol Burnett Show," and "The Muppets." Currently in previews in Chicago, the first (and only announced) show date will be Saturday, July 20.
For more information on the show, check out The Snorf!'s official website.