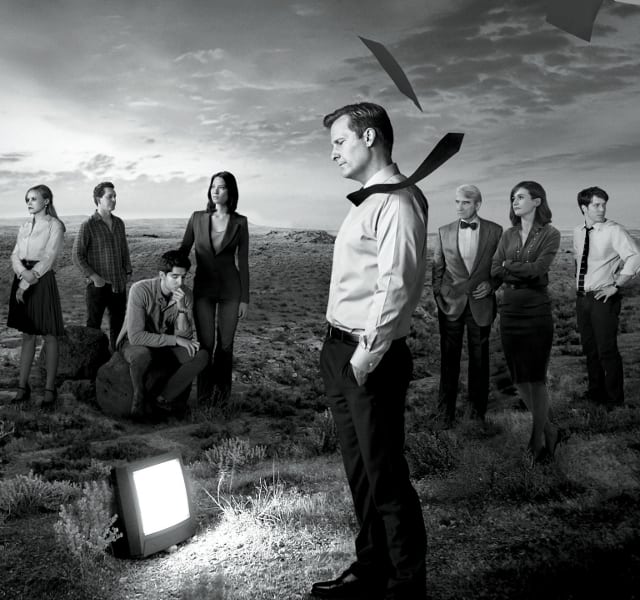 Tonight OnTV is the season premiere of acclaimed HBO drama series "The Newsroom." Set a year later, and in the days leading up to election night 2012, the "News Night" staff is being prepared to give depositions in a lawsuit — the circumstances of which unfold throughout the season. A mysterious tip has led to the airing of a story with consequences no one could have anticipated.
Synopsis
Will (Jeff Daniels) and the "News Night" staff are questioned by their lawyer about a story they've aired that's become a network crisis. An on-air remark by Will has him pulled from 9/11 anniversary coverage. Jim (John Gallagher, Jr.) volunteers to cover for an embed reporter on the Romney campaign and Neal (Dev Patel) investigates the beginnings of Occupy Wall Street.
In case you miss the episode entitled "First Thing We Do, Let's Kill All the Lawyers", HBO has scheduled playdates as follows:
Debut: Sunday, July 14 (10:00-11:00 p.m. ET/PT)
Other HBO playdates: July 14 (midnight), 16 (11:00 p.m.), 17 (9:00 p.m.), 18 (8:00 p.m.), 19 (midnight) and 20 (10:15 p.m.)
HBO2 playdates: July 15 (10:00 p.m.), 16 (9:00 p.m.), 17 (11:00 p.m.) and 20 (3:15 p.m.)
Teleplay by Aaron Sorkin; story by Ian Reichbach and Aaron Sorkin; directed by Alan Poul. This is the 11th episode of "The Newsroom."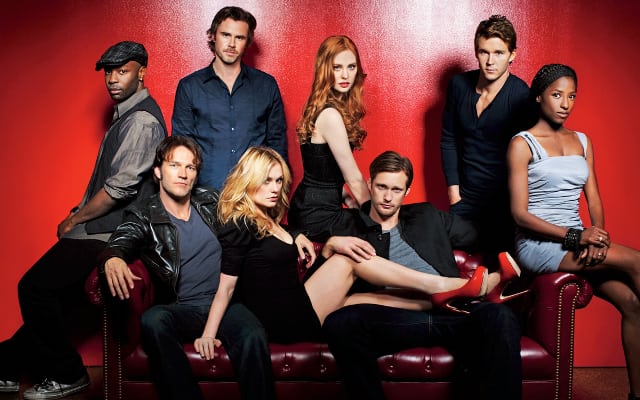 Preceding the season premiere of "The Newsroom" is episode five of "True Blood's" current sixth season, which premiered last month on the network, entitled "**** the Pain Away."
Synopsis
Seeking more answers about her past, Sookie (Anna Paquin) enlists Lafayette (Nelsan Ellis) to summon her dead parents. Meanwhile, Eric (Alexander Skarsgård) and Tara (Rutina Wesley) resort to drastic measures when Pam (Kristin Bauer van Straten) finds herself in dangerous territory. Sarah Newlin (Anna Camp) reconnects with Jason (Ryan Kwanten) as Jessica (Deborah Ann Woll) seeks atonement.
Debut: Sunday, July 14 (9:00-10:00 p.m. ET/PT)
Other HBO playdates: July 14 (11:00 p.m.), 15 (11:00 p.m.), 16 (midnight), 17 (10:00 p.m.) and 18 (midnight)
HBO2 playdates: July 15 (9:00 p.m.), 19 (11:00 p.m.), 21 (2:25 p.m., 8:00 p.m.) and 26 (10:00 p.m.)
Written by Angela Robinson; directed by Michael Ruscio. This is the 65th episode of "True Blood."