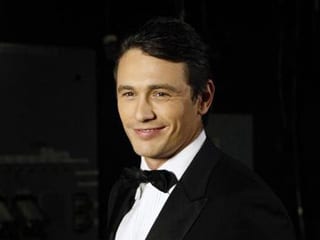 Former "General Hospital" star James Franco (ex-Franco) is about to get a serious roasting on Comedy Central's upcoming special, "Comedy Central Roast of James Franco," but that's not all that is in the actor's future: A Fox rep confirms he'll also be guest-starring on a two-episode arc of "The Mindy Project."
As part of the season two premiere, Franco will play Dr. Paul Leotard, a charming and popular doctor who fills in for Mindy (Mindy Kaling) while she's doing volunteer work in Haiti. A former fashion model, Leotard switched to the medical profession after he accidentally fell off a runway and was saved by a pregnant woman; the experience made him want to dedicate his life to helping expectant mothers.
Look for the actor to appear on both the Tuesday, September 17 and Tuesday, September 24 episodes, both on FOX at 9:30 PM ET/PT.