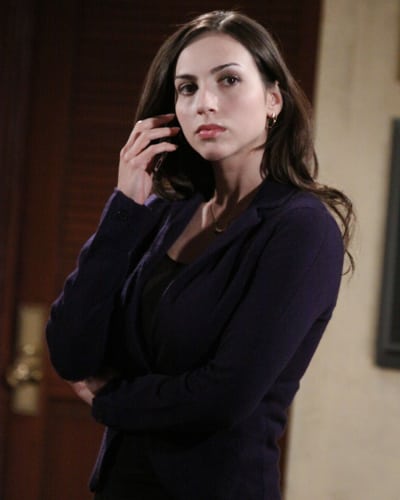 Despite her initial feeling that she'd be having a baby girl, "All My Children" star Eden Riegel (Bianca Montgomery) has taken to Twitter to announce that her two-year-old son, Jack, will be getting a baby brother!
"Jack is going to have a (drum roll, please!)…….. little brother!" the actress tweeted, followed by another message in which she professes: "For those who thought my intuition was infallible, I was sure I was having a girl. Proving once and for all I am, alas, only human."
Congratulations, Eden! We look forward to the arrival of your second little prince.