Shortly after winning his second consecutive Daytime Emmy award for Outstanding Younger Actor in a Drama Series last month, "Days of our Lives" star, Chandler Massey, announced plans to depart the NBC Daytime drama series after portraying the role of Will Horton for the past four years. The actor stated he wants to go back to school and he wouldn't be able to do that while under contract with the soap.
While representatives for the show have yet to officially confirm Massey's exit, despite executive producer Ken Corday commenting on the matter in a recent interview, Massey chatted with Gay Star News and said, "Whatever they decide to do, I'll support it," in regards to whether or not the show decides to recast the character.
"The character is more important than the actor. He's a legacy character born on camera. I wouldn't be bitter at all if they go and recast."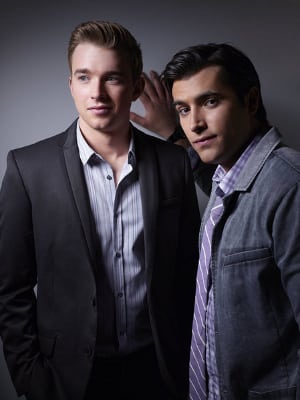 Massey's contract with "DAYS" is set to expire in December, but as a result of the show's current filming schedule, which co-executive producer Greg Meng recently told Soap Opera Network would likely be addressed next year, Massey isn't expected to exit the canvas on screen until at least April 2014.
While his final appearance won't occur for sometime, Massey commented, in response to fans worried about the future of their favorite gay duo, "I don't want Will and Sonny [Freddie Smith] to break up.  I want them to be together forever and go off and get married. If I'm in school and not able to get back and they decide to bring someone else to play Will, I won't be upset and bitter. I want what is best for WilSon."