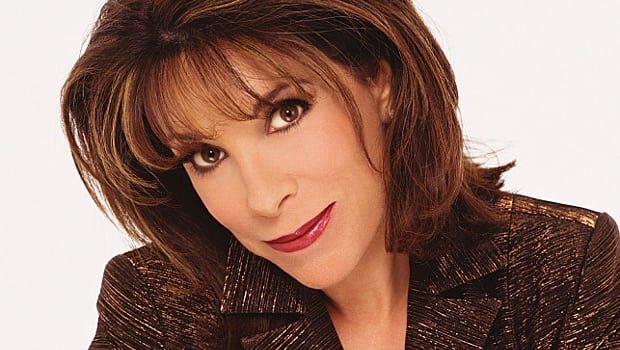 It's been 31 years since "The Young and the Restless'" Kate Linder first donned a black and white outfit and debuted as Esther Valentine, the maid of Katherine Chancellor (Jeanne Cooper). And even though the character has had a few of her own storylines, she will forever and always be tied to the great dame who first brought her to the screen. Soap Opera Network recently spoke with Linder to discuss Esther's future sans Katherine and sans Cooper.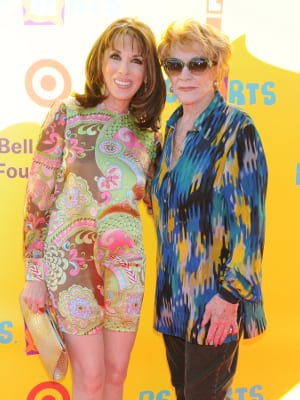 "I am extremely sad," an emotional Linder told us of the passing of Cooper, who died from chronic pulmonary disease early last month. "She was my mentor. She was my friend."
And she was the same to Esther, whose life pretty much revolved around love and loyalty toward her beloved employer. So where does that leave the maid, now that Katherine is gone? "I don't know what they're going to do, but our writers are brilliant," the actress says. "The main thing is to go forward, and the Chancellors will survive, because that's what she would want. So I'm looking forward to that, and I know that whatever they do, they're going to do a great job."
As for Linder's future, the actress has decided to dedicate this year's Kate Linder & Friends Afternoon Tea Party to Cooper. The event, which will be held on Saturday, July 20 from 12:00 to 2:00 PM at the Hyatt Regency Vancouver, will also feature a few more of Cooper's co-stars, including Michelle Stafford (Phyllis Summers), Christian Jules LeBlanc (Michael Baldwin) and Jess Walton (Jill Foster Abbott).
Tickets, which include tea, an auction, a raffle and more, can be purchased at www.katelinderafternoontea.com.