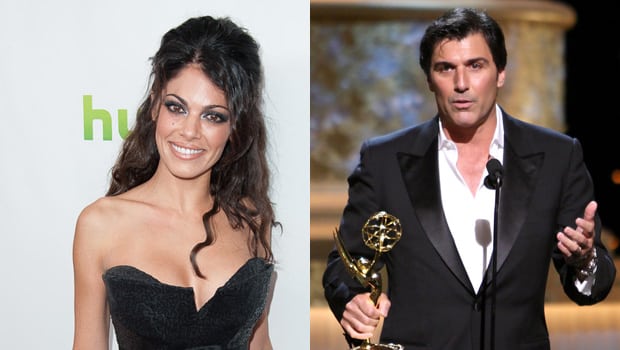 Several stars are set to shine at the 40th Annual Daytime Entertainment Emmy Awards, some of which will also be presenting the golden statues on stage during the big night. But just who are the lucky personalities that will be handing the Outstanding Young Actor winner and the Outstanding Young Actress winner their coveted awards? Read on to find out!
Today, HLN announced that "All My Children's" Lindsay Hartley (Cara Castillo) will be presenting the award for Outstanding Young Actor in a Drama Series, while her co-star, Vincent Irizarry (David Hayward) will be presenting the award for Outstanding Young Actress in a Drama Series.
As a refresher, here are the nominees in both categories:
OUTSTANDING YOUNGER ACTRESS IN A DRAMA SERIES
Kristen Alderson (ex-Starr Manning, "GH")
Hunter King (Summer Newman,"Y&R")
Jacqueline Macinnes Wood (Steffy Forrester, "B&B")
Lindsey Morgan (ex-Kristina Corinthos, "GH")
OUTSTANDING YOUNGER ACTOR IN A DRAMA
Max Ehrich (Fenmore Baldwin, "Y&R")
Bryton James (Devon Hamilton Winters, "Y&R")
Chandler Massey (Will Horton, "DAYS")
Freddie Smith (Sonny Kiriakis, "DAYS")
To catch the ceremony, tune in to HLN this Sunday, June 16 at 8PM ET/PT.