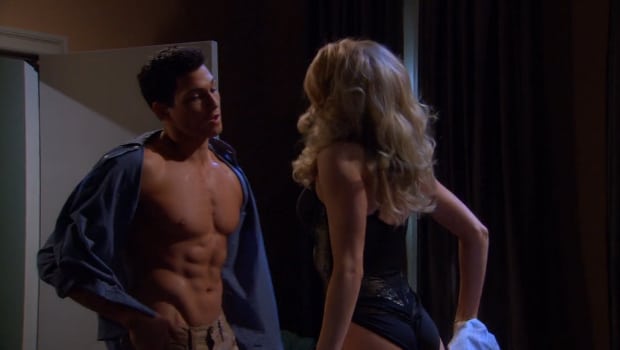 "All My Children" made headlines with the oh, so steamy sex scene between Pete Cortlandt (Robert Scott Wilson) and Colby Chandler (Brooke Newton) last week, but can they replicate it this week when Cassandra Foster (Sal Stowers) is literally needing revival by the town punching bag, David Hayward (Vincent Irizarry), or when JR (Ryan Bittle) does something special for Cara (Lindsay Hartley)? You'll have to tune into "AMC" during the weeks of June 17 and June 24 to find out, but Soap Opera Network has your first look at what's ahead in those coming weeks!
AMC PreVUE: Week of June 17, 2013
Monday, June 17
Determined to show the people in Pine Valley that he is a force to be reckoned with, Billy Clyde Tuggle buys himself the makeover of a lifetime. Lea confronts Zach about his relationship with Kendall. Does he still love her or is he ready to move on? Opal walks into Pete's bedroom and sees a vision she'd like to forget. Heather and AJ realize they share a special bond. What is it and will it bring them closer to the exclusion of Miranda?
Wednesday, June 19
Knowing how much Cara misses her son, JR plays Prince Charming and gives Cara a surprise she'll never forget. Opal is stunned when a relator propositions her to sell Cortlandt Manor. Initially she is adamant that she has no intentions of moving. However, when she learns Pete has rented his own place, she has a change of heart. But just who will be the new owner of Cortlandt Manor? Although Cassandra has returned home, Lea is convinced there is more mystery behind her homecoming. While Lea tries to investigate, Jesse falls deeper into Uri's clutches.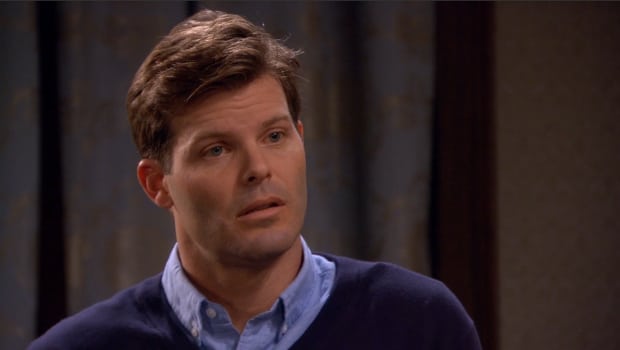 AMC PreVUE: Week of June 24, 2013
Monday, June 24
Colby thanks David for bailing her out of her financial woes, but will their partnership take a new turn? Dixie informs Joe that Billy Clyde Tuggle is alive and back in Pine Valley. When Joe comes face to face with Billy Clyde, he gets more than he bargains for. Lea informs Jesse that whoever dumped Cassandra back at the house was trying to make a statement, but what and why? Is Jesse's time as a free man running out?
Wednesday, June 26
Miranda's life at school gets even rougher when she is shown a disturbing picture of herself in an uncompromising situation—but with whom? David and Colby relish in afterglow, but now that David has helped Colby out, what surprise does she have in store for him? Brooke makes it clear to JR that she is charge of all things concerning Chandler Enterprises, but JR won't sit ideally back, but who in Pine Valley does he enlist to help him regain control of his life?