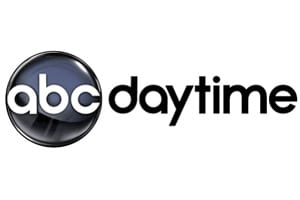 (SoapOperaNetwork.com) — With the cancellations of "All My Children" and "One Life to Live" back in April it was unclear at the time as to where their replacement shows "The Chew" and "The Revolution" would film their daily episodes. Now with "Chew" filming in New York and soon "The Revolution" set to begin filming in New York as well, Soap Opera Network has learned that ABC Daytime is shifting much of its operations to New York City including talent management and media relations.
Along with the behind the scenes shift to New York, look for Katie Couric's new syndicated talk show to be filmed there as well. As previously reported, Couric's new show will replace "General Hospital" in the 3:00 PM ET/2:00 PM CT/PT timeslot as ABC is set to hand over the hour back to its affiliates beginning in September 2012 in hopes that their affiliates will choose to pick up what the company deems to be a more profit sharing program.
With just three hours left available to program effective September 2012, "General Hospital," which will be the last remaining regularly scheduled daytime soap still airing on ABC and the last daytime series (scripted or otherwise) produced by ABC filming in Los Angeles, will be fighting for its survival in the coming months as it goes head-to-head with "The Chew" and "The Revolution" when it comes to the almighty dollar (ie. which show brings in enough income relative to cost). Upon announcing the timeslot shift for "GH" back in June, Jori Petersen, Vice President, Publicity, ABC Daytime/SOAPnet stated via a company press release that "The announcement does not mean the inevitable cancellation of 'General Hospital.' Rather it means that in September 2012, we will program our daytime block with our three strongest shows. We'll have options for the daytime daypart just like we do each year with prime-time. We believe in all of our shows and the ones that our viewers want will be the ones that continue. There are many options that could happen … only time will tell. We are simply giving ourselves options for the future, which is a smart way to do business. The best way to ensure a favorite show stays on the air is to watch it."
New York's last remaining regularly scheduled daytime soap opera, "One Life to Live," is set to film its final episode on the afternoon of Friday, November 18 and air its series finale in January 2012. "All My Children," "As The World Turns," "Guiding Light," "Another World," "The City" and "Loving" were the last regularly scheduled daytime soaps to film in New York City. In the case of "AMC," the soap moved to Los Angeles in January 2010 in a cost saving move after nearly 40 years on television. The soap was later canceled along with "One Life to Live" in April 2011, four months after celebrating its 41st anniversary.