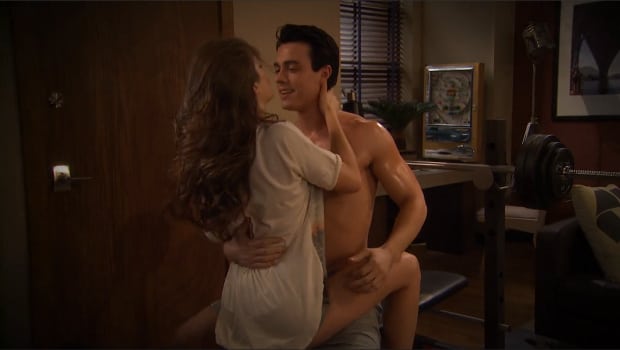 As the fourth week of "All My Children" and "One Life to Live" comes to a close, and with the recent reduction in weekly episodes of both "AMC" and "OLTL" now at just two originals, The OnLine Network has also reduced their Friday "MORE" series, which now combines the two soaps into one Friday recap/interview episode.
In today's episode, "Soaps, sex and stars behind the scenes of 'All My Children' and 'One Life to Live!' Robert S. Woods (Bo Buchanan, "OLTL") has a "first." Lindsay Hartley (Cara Castillo, "AMC") on getting down and dirty on camera! Glamor in Pine Valley's closets and exclusive first looks at next week!"
Watch the episode below, which also features a segment with casting director, Alison Goodman, who is responsible for the casting of many of your favorite new stars on each soap.