The OnLine Network has released teasers for week three (week of May 13 through 17) of "One Life to Live," which premieres Monday, April 29 on Hulu, Hulu Plus and iTunes, and FX Canada for Canadian viewers. The music is getting hotter!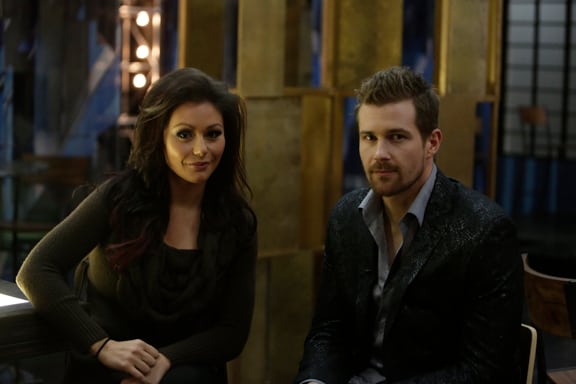 Monday, May 13: Todd tries to convince Viki that he's changed. Destiny confronts Matthew. A character must say their goodbyes.
Tuesday, May 14: A fight breaks out with serious consequences. Jeffrey, Matthew, and Dani play a dangerous game at the apartment. Cutter auditions a new singer at Shelter. Guest starring Jenni "JWoww" Farley and Jessie Malakouti.
Wednesday, May 15: Bo and Natalie search for clues to find out the truth. Jeffrey steps in to help Destiny. Matthew is found in a compromising situation. Todd tries to get everyone to believe him.
Thursday, May 16: Tea comes to a startling realization. Clint talks to Viki about taking the next step. Dani is troubled by Matthew's new friend. Nora bonds with Destiny.
Friday, May 17: In One Life to Live's behind-the-scenes show, interact with your favorite OLTL stars as they discuss this week's hot topics and take a closer look at the big events in Llanview from the past four days.