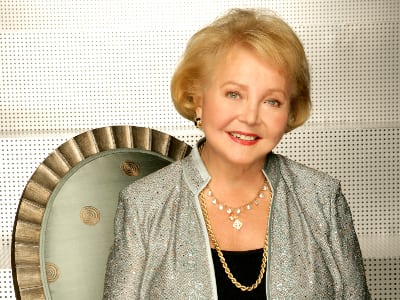 Everyone and their mothers seems to have joined Twitter, and the same can be said about soaps: "The Young and the Restless" and "The Bold and the Beautiful" co-creator, Lee Phillip Bell, has joined the popular social networking site!
CBS Senior Vice President, Angelica McDaniel, tweeted the news today: "The CBS Daytime family never ceases to amaze me," she writes. "Please welcome the legendary ["Y&R" and "B&B"] co-creator… to Twitter!"
As her first tweet, Bell said, "Joy and I signed up! We look forward to Tweeting with you."
Click here to start following Bell.