On Thursday, April 11, ABC's "General Hospital" announced that former "One Life to Live" stars Kristen Alderson (ex-Starr Manning), Michael Easton (ex-John McBain) and Roger Howarth (ex-Todd Manning) would be returning to the soap after more than two months had gone by since they last appeared at the Prospect Studios, where "GH" is filmed. According to sources, the actors will be portraying new characters. Now two of the three stars have taken to their respective social networks to respond to fans who've been dying to hear their take on things.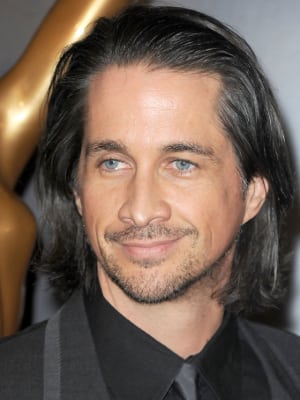 Easton kept things short and sweet when he said on his Facebook page, "SEE YOU AGAIN IN MAY…With love and thanks." Alderson for her part tweeted, "I'm VERY VERY excited! It's official. See ya on @GeneralHospital May 10th." The actors begin filming scenes next week, per sources, with a first airdate set for Friday, May 10, according to an ABC spokesperson.
"Exciting storylines full of mystery and intrigue are planned to usher in the return of these actors that will lead to the answer of one of the most asked questions in Port Charles," said the spokesperson in a statement released to Soap Opera Network.
Meanwhile, Howarth is not on Facebook or Twitter and there's no word yet on his thoughts on returning to "GH." The actor wraps filming his four-week stint at TOLN's version of "One Life to Live" today, April 12. He first airs on the online version of the soap as Todd Manning on Monday, April 29, when the series premieres on Hulu, Hulu Plus and iTunes. He's expected to appear in episodes scheduled to run through at least early July.
The former Llanview trio of characters last appeared on "GH" during the week of March 18.