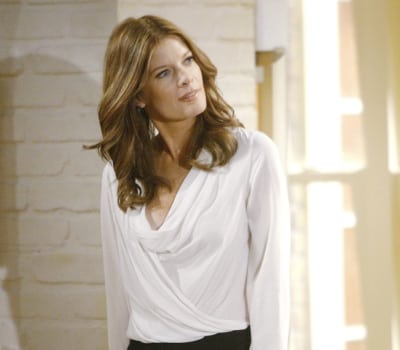 Fans have been wondering what happened to "The Young and the Restless'" Michelle Stafford (Phyllis Summers), who hasn't been appearing on the soap as frequently as usual. So just what happened to the fiery redhead, who's generally been a large part of the canvas since joining the soap in 1994?
Apparently, there's no cause for concern, as the actress recently explained on Twitter. "I am still on the show," she writes in assurance to worried fans. "Just not working a lot."
So breathe a big a sigh of relief, Phyllis fans, as this means there's still more to come from the Emmy-award winning actress. Whew!