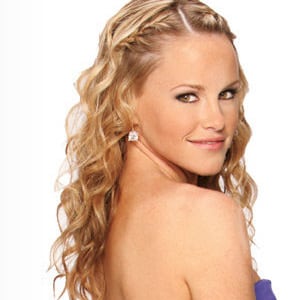 Just as "General Hospital's" Julie Marie Berman (ex-Lulu Spencer) started dusting off her daytime shoes, primetime came calling: She's set to appear on CBS' popular sitcom, "Two and a Half Men"! But just what's in store for the actress when she joins the show's stars, John Cryer (Alan) and Ashton Kutcher (Walden)?
A rep confirms that Berman, who sent out a teaser tweet in March about her appearance ("Looks I'm heading over to Two and a Half Men for a guest spot next week!"), will appear on the show. And it should be a fun stint, as CBS previews that Cryer and Kutcher's characters meet Berman's character in a bar!
Look for the episode to air on Thursday, May 2, at 8:30 PM ET/7:30 PM CT on CBS.